South Australian conservation organisation 'Nature Foundation' will use a $10,000 NAB Foundation Grant to help take environmental protection efforts to new heights next month.
A remotely piloted aircraft fixed with thermal cameras will be used by Nature Foundation for the first time in April to detect native and pest animals including kangaroos, foxes, cats, goats, wallabies and wombats, at scale across Witchelina and Hiltaba Nature Reserves.
Welcoming NAB's CEO Ross McEwan to Para Woodlands Nature Reserve for a tour on Wednesday, Nature Foundation CEO Hugo Hopton said aerial surveys will help to identify how to achieve the best biodiversity outcomes.
"This will be the first time Nature Foundation has been able to carry out surveys at this scale, covering an area larger than Kangaroo Island," Mr Hopton said.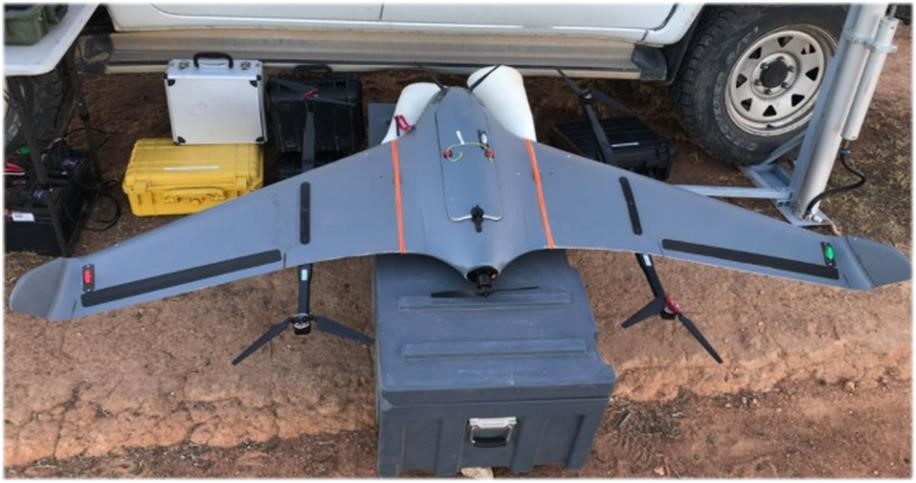 "With more frequent and severe droughts predicted, our reserves are at a high risk of being disturbed, allowing pest animals to colonise more easily – so we need to become resilient to negative environmental changes. This will also benefit the surrounding pastoralist community through the management of pest species that would otherwise negatively impact their businesses and livelihoods.
"Aerial surveys will be a huge help in validating our on-ground management strategies – this highly specialised technology provides the precision and accuracy to increase our knowledge and understanding of the distribution of animals.  We are devising a comprehensive monitoring program that will enable us to manage both native and pest animals in a much more coordinated way.
"This is something that couldn't be achieved without funding from the NAB Foundation and our other partners!"
The first survey is planned for 19–28 April at Witchelina Nature Reserve and the second survey from 2–9 May at Hiltaba Nature Reserve.
Building Resilience  
NAB CEO Ross McEwan said the grant is part of a wider annual $1.2 million NAB Foundation program that aims to help safeguard communities by funding projects that prepare for natural disasters, support long-term recovery, and build resilience against future disasters and climate change.
"Climate change is an area that all Australians need to engage in. We all have a part to play and we certainly recognise our role," Mr McEwan said.
"We see significant opportunity for NAB to work with and support our customers to decarbonise while also building resilience to the worst impacts of climate change.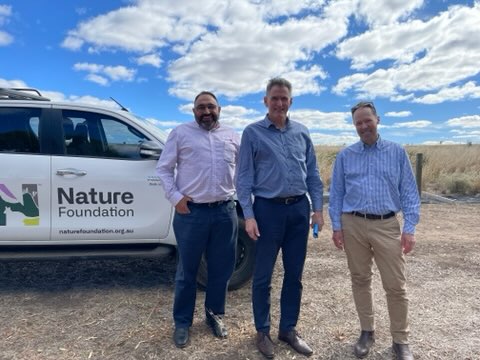 "It is great to see how NAB Foundation's support is helping the Nature Foundation build resilience in the Witchelina and Hiltaba Nature Reserves, here in South Australia," he said.
To date, the annual grants program has donated $1.2 million towards initiatives helping communities prepare for natural disasters, support long term recovery and build resilience which forms part of the bank's wider strategy to help tackle climate change.
Grant Applications Open Now
Grants of up to $10,000 are available now. The next round of applications closes on 31 August 2022 and will be awarded in October 2022. The NAB Foundation has also set aside an additional $200,000 for projects with scalable, long-term social or environmental impact.
About Nature Foundation  
Nature Foundation works to protect, conserve and restore South Australian landscapes, flora and fauna to ensure their survival. The organisation engages in a broad range of conservation programs including land management; delivering water to revitalise River Murray wetlands, awarding $1.8 million in scientific research grants, and Aboriginal youth engagement through the Kids on Country program. Through strong relationships with multiple stakeholders they also create innovative solutions to improve South Australia's biodiversity.
The Foundation manages eight nature reserves for conservation comprising over 500,000 ha (5,000 km2): Witchelina, Hiltaba, Watchalunga, Para Woodlands, Tiliqua, Cygnet Park, Murbpook Lagoon and Geegeela Nature Reserve. Witchelina and Hiltaba Nature Reserves are also open for nature-based tourism.