By NAB Group Executive, Corporate and Institutional Banking, David Gall.
As debate continues about how carbon markets should, and continue to operate, we cannot lose focus on how Australia can make the most of this enormous opportunity to grow our carbon market by increasing its supply and export, which  in turn will grow our economy.
Australia is in the box seat to innovate and grow a high-quality and trusted supply of carbon credits to help buyers at home and abroad, while providing additional income for our producers.
We know demand for carbon credits has increased in line with governments and companies setting net zero targets and recent fluctuations in carbon prices globally have reinforced the importance that potential customers place on seeking credible offsets and dealing with safe and secure third parties.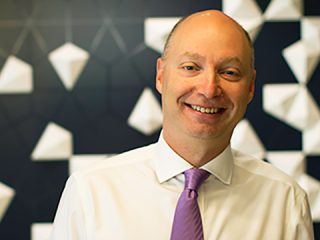 That's why the credible use of high-quality carbon credits that are accountable and traceable will help make the nation's journey to net zero a valid one and help achieve it in the timeframes required.
If we don't get this abatement balance right today, we will face a very bumpy ride on the decarbonisation journey ahead, with real risks to the environment and economy.
Following the havoc wreaked by the floods in Queensland and NSW, we know action is critical.
At this crucial stage of transition, this is Australia's opportunity to supply to global markets, which are tipped by 2030 to be potentially worth more than US$50 billion by the Taskforce on Scaling Voluntary Carbon Markets.
This taskforce is also the origin of Carbonplace, a new global NAB partnership with British bank NatWest, Canada's CIBC and Brazil's Itau Unibanco, and most recently BNP Paribas, Standard Chartered and UBS. These organisations, and potentially others in the future, are working together to create a voluntary carbon credit trading platform that uses distributed ledger technology.
Trials of the settlements infrastructure and systems have gone well and we're confident once up and running, Carbonplace will assist solving some of the hurdles faced when trading voluntary carbon credits.
High-integrity carbon credits will be traded at scale, reliably and securely, addressing existing barriers and making voluntary carbon credits more accessible for our customers.
This is important for our large corporate clients needing to find solutions to reduce and remove their impact, or for offset producers like our farmers, who are looking to generate and sell carbon credits.
NAB's working with our technology partners to solve this global challenge of how to measure soil carbon accurately using satellite technology. It has the double benefit of helping farmers better understand their soil carbon levels and discover what they can achieve if they were to modify their land management, and additionally could lead to a new income stream as offset producers.
NAB customers, Melinee and Rob Leather who are beef producers in Central Queensland, were among the first to participate in a pilot project.
Through this ground-breaking innovation, the Leathers can better understand their soil organic carbon across their farm. They can see how past interventions have helped improve carbon levels, as well as how carbon has been lost through drought, and have the potential to increase their future soil carbon.
By helping our farmers better understand their carbon profile, they will have the tools they need to consider carbon neutral certification or potentially trade carbon credits to access an additional source of revenue.
There is no doubt achieving net zero by 2050 and the ambitious interim targets this decade will require fortitude and a coordinated approach in what can seem a monumentally complex task.
We recognise offsets alone will certainly not solve the world's decarbonisation challenges. Our message to all our customers is they need to be used sensibly as part of a hierarchy of options where the reduction and avoidance of greenhouse gas emissions across sectors must take precedence.
For the past two decades NAB has been helping our customers achieve their sustainability goals, and we remain focused on engaging and supporting our customers through this transition today.
Effective scaling of our Australian-made carbon markets is an opportunity we can embrace to boost our economy and help meet one of the world's greatest challenges for the years and decades to come.