NAB is backing Dubbo with a $2.5 million investment in a brand new banking hub.
Behind the red star branded hoarding at 137 Macquarie St, 35 tradespeople have been busily working on a new financial centre for the community.
With the base stage of construction complete, the banking hub is taking shape with wall frames and electrical services for the new open plan design, which is due to open its doors in mid-July.
NAB Retail Executive, Kylie Sharpe says the multi-million-dollar investment in Dubbo demonstrates NAB's long-term commitment to the local community, businesses and customers.
"Dubbo is a thriving regional city, an increasingly popular tourist destination and a primary centre of the wider Orana region," Ms Sharpe said.
"NAB's multi-million-dollar investment in Dubbo is a long-term commitment and our new banking hub will provide a state of the art, modern environment for our customers to do their banking with us."
"You only have to look around Dubbo to see the exciting major projects getting underway including the new Dubbo bridge, which is why the city is becoming a major drawcard and an investment destination."
"And while dozens of our tradespeople are on-site over the next couple of months, they're also part of the community and helping put extra cash in the tills of local bakeries, cafes and coffee shops."
In what used to be occupied by a pharmacy and clothing store, the space will become a banking hub for more than 40 bankers from across personal, business and agribusiness who'll be servicing the banking needs for Dubbo and the wider region.
The new banking hub in Dubbo brings NAB's investments across regional NSW in the last 18 months to over $18 million, with recent refurbishments completed or in progress across Orange, Bathurst, Armidale, Tamworth, Albury, Wagga, Parkes, Inverell and Narrabri.
Upon completion, the new hub will have an open plan teller service area, meeting rooms with video conferencing technology, self-service machines in a 24/7 accessible lobby and a digital banking education space.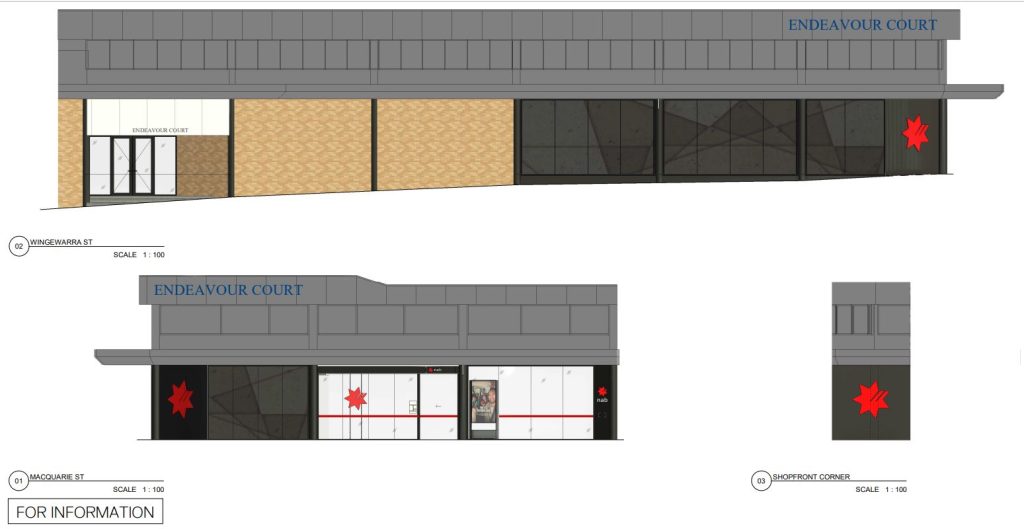 NAB's history in Dubbo
NAB has long roots in the history of Dubbo with the Commercial Banking Company of Sydney (CBC) the first bank to open in Dubbo back in 1865 on what is the corner of Macquarie and Bultje Streets.
The National Bank of Australasia opened a branch in 1928, and the merger of CBC and National Bank of Australasia became the National Australia Bank in 1981.