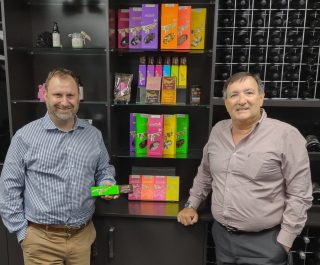 NAB Business customers Chris Day and his wife Sandy opened the Barossa Valley Chocolate Company in March 2019, realising a long-held dream to develop another complimentary product line to their wine, skincare and vineyard businesses.
It adds to Food And Beverage Australia Limited's (FABAL) impressive list of food, agriculture and beverage businesses.
Chris's motto for the Barossa Valley Chocolate Company is simple – fun for all ages.
"It's part of our vision to provide an agri-tourism experience to three generations of one family all at the same time in Australia's premier wine region," Chris said.
Chris's banker Ben Vanderkop, NAB Senior Agribusiness Manager, has supported the business to grow.
"The FABAL Group have vineyard holdings in South Australia, Western Australia and Victoria," Ben said.
"Chris and his wife Sandy wanted to branch out into chocolate as a complimentary product line to the wine experience. Wine and chocolate go well together!"
The Chocolate Company offers a chocolatery, cellar door, ice-creamery and 150-seat café – set amongst vineyards and a lake.  
The Company's chocolatiers have developed more than 250 chocolate products, including milk, dark white and ruby chocolate.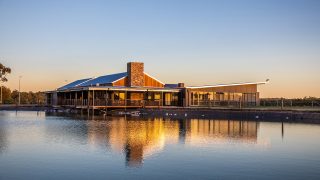 "It's a lovely facility, nestled in a vineyard and purpose-built. They even have a chocolate waterfall, like Charlie and the Chocolate Factory," said Ben.
Navigating the impact of the pandemic did offer its challenges but NAB was able to help and provide support.
"They did have a bit of a tough time because the Chocolate Company was only one year old when COVID hit."
"A couple of weekends ago they had one of the highest takings since they reopened after COVID, so they're really starting to hit their straps!"
It is testament to the relationship-led approach to banking that bankers like Ben offer to customers.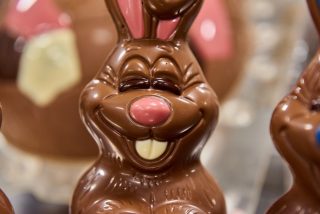 "Chris has always been quite a strong advocate for NAB. The FABAL relationship is very strong," Ben said.
"When Chris met CEO Ross McEwan a couple of weeks ago, he told Ross that he always knows FABAL has a good network of support within NAB."
This Easter, the Barossa Valley Chocolate Company is looking forward to welcoming both local and interstate customers.
"It's a busy time of year for clients. Vintage is pretty much winding up, some of my other clients have recently finished their harvesting," Ben said.
"Easter is a good time for our clients to pause and reflect and recharge the batteries, ready to go again."