One in five small and medium business owners strongly intend to improve the sustainability of their business over the next two years, new NAB research shows.
The same research also reveals one in four consumers think sustainability has become more important to them and would choose an alternative, more sustainable product, service or brand, if available.
NAB Executive for Business Metro, Julie Rynski said the findings were in line with what she has been hearing direct from customers.
"There's a growing recognition of the importance of sustainability not just for the top end of town, but also for smaller businesses in our cities and regional towns," Ms Rynski said.
"Our customers increasingly want to address climate change and improve their business operations while reducing costs at the same time.
"Businesses are adapting to a lower growth environment while finding new ways of becoming more efficient, rather than passing on costs to customers who are juggling cost of living pressures.
"Late last year we launched our Agri Green loan – available to customers looking to invest in eligible on-farm practices and technologies to reduce their emissions and build resilience to climate change."
Ms Rynski said the bank also offers finance for green equipment, which includes everything from electric and plug in hybrid cars, trucks and buses to solar panels and sustainable agricultural equipment.
"NAB's business finance for green equipment was introduced in December 2022 and in a relatively short timeframe there has been a significant increase in customer interest and lending for electric transportation assets and energy efficient equipment," she said.
"We have seen very strong demand from our business banking customers for electric vehicles in particular, with annualised growth rates of +400% from FY22 to FY23, and uptake for NAB's new Agri Green Loan has also been strong since its launch back in December 2022."
NAB recently provided green equipment financing to Logan Group Investments, to support the installation of a solar power system across their commercial manufacturing facilities in NSW.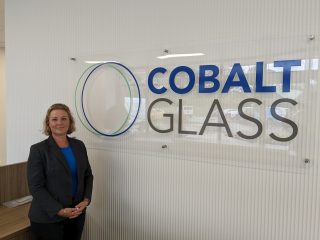 Michelle Hendriks, Director from Logan Group Investments said the new solar equipment will significantly reduce their energy costs while helping to reduce their CO2 footprint.
"Our manufacturing operations are based here in Australia, which means energy costs for the business have increased significantly over time, putting pressure on our cost base and profitability," Ms Hendriks said.
"We're always looking at where we can become more efficient – moving to renewable energy will help us bring down operating costs while also reducing our carbon impact on the environment, creating a sustainable future for generations to come.
"NAB's business finance for green equipment presented us with a golden opportunity to execute on strategic plans we had for quite some time – to invest in renewable energy production for the long-term viability of the company and the environment.
"We plan to continue to deploy these solutions in additional locations as we continue to upgrade and grow the business and will continue to explore options to invest in long term sustainability initiatives."
The report also shows more than one in three Australian consumers strongly believe business bears a responsibility to operate sustainably. When asked specifically about climate change, around one in 10 SMEs were in strong agreement that it represents a significant risk to their business.
When asked what actions they will take to reduce carbon emissions in the next five years, around one in five SMEs identified renewable energy or solar power, followed by vehicles (e.g., moving to greater use of hybrid, electric or and zero emission vehicles).
ENDS
Notes to editors:
More information on the NAB Agri Green loan can be found here
More information on business finance for green equipment can be found here
In conjunction with the Melbourne Business School, NAB has delivered Climate training to more than 370 bankers. We recognise increasing customer appetite to better understand their sustainability transition options and want to ensure our bankers are well equipped to have these conversations with their customers
The NAB Sustainability Insights Special Report is based on a survey of more than 2,700 Australians across the country