New insight from NAB reveals that Aussies are shopping more mindfully, with a recent consumer sentiment survey for the second quarter showing customers are:
Shopping more cost-consciously, with demand for local, sustainable and value brands rising,
More informed, but also more demanding and impatient for fast, efficient service, and
Willing to buy from businesses and brands that align with their values and location.
The report shows that 44% of consumers in Q2 were being more mindful with where they spent their money, and around 35% were much more conscious of buying Australian made rather than an overseas product.
Consumers continue to be conscious of looking out for their local community and the businesses they serve, with 34% of consumers surveyed saying they were more mindful of supporting local businesses in their area.
NAB Executive for Small Business, Ana Marinkovic said these were trends that would likely endure beyond the pandemic as consumer appetite for locally produced products grew.
"Since the onset of the pandemic, more customers are choosing to support local businesses and buy Australian made. This is reflected in our lending to local manufacturers over the past 12 months," said Ms Marinkovic.
"Lending to the industry is up 15% to $7.6 billion in the last year – a strong sign that customers are becoming more demanding when it comes to where and how the products they are purchasing are sourced.
"With ongoing pressure on global supply chains, we're also seeing more business owners look at their own supply chain and identify where they can source product and materials locally to reduce the dependence on international suppliers."
Lisa Raciti, founder of Australian made natural deodorant and skincare brand KIND-LY, has seen a rapid increase in demand for KIND-LY products since the onset of the pandemic. She credits this to an increased desire from consumers to purchase locally made products as mindsets shifted during the pandemic.
"As we were in lockdown, many of us were forced to shop local. I don't see this as a trend as such, but more a realignment in who we are as Australians," said Ms Raciti.
"Consumers are looking closely at what they're buying and are making sure these products align with their values. Our products are all natural, vegan, cruelty free and Australian made which are all big selling points for us. These are values that our customers are very loyal to and are keen to support wherever possible, even more so since the pandemic.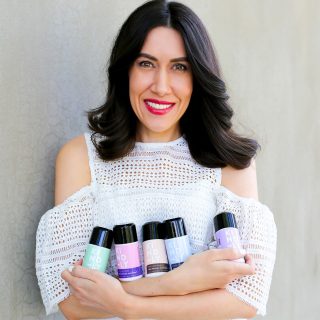 "We know that we need to support local businesses and bring home a lot of industries that we've lost overseas. Although our products are produced locally, we don't have the industry here in Australia to manufacture a lot of our packaging, meaning we rely on international suppliers for most of these items. Further investment in local manufacturing would be a big help here."
Other key themes include researching brand and product choices before buying (+27%) and making purchases because of great deals (+24%).
There was a noticeable decline in consumers buying products based on delivery times and cost (11%), purchasing online to avoid going into a store (11%), buying products due to convenience (8%), and buying online and picking up in-store (3%).
The full consumer sentiment report for Q2 can be found here.