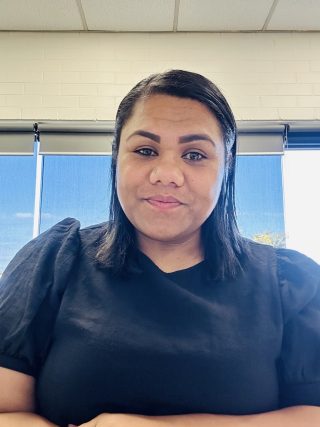 NAB Business Banking Manager Sisi Burgess knows the importance of culture.
"I come from culture. I am a Pacific Islander from New Zealand and my husband was raised by Indigenous people growing up in Bairnsdale. That's where my passion for the Indigenous community here in Bairnsdale comes from," Sisi said.
When Sisi found out NAB partner Girls on Fire – a fire and disaster resilience education not-for-profit – was coming to Gippsland to run a Cultural Fire Camp she knew she had to rally local young women to attend.
Co-created with the Gunaikurnai Land and Water Aboriginal Council (GLaWAC) the camp aimed to provide young women with a working knowledge of culture and traditional fire and land management practices, introducing different aspects of fire through Indigenous cultural knowledge.
"When I heard about the camp, I wanted as many local Indigenous girls to go as possible. In a country town these opportunities don't come along every day. I wanted the young women in my community to know career opportunities in emergency services are not just for men," Sisi said.
Sisi recruited a local female firefighter in Bairnsdale to share her story at the local high school.
"I advocated for the camp and got the girls to go. I then took a volunteering opportunity on camp in support. We ended up having 12 girls register from that high school," Sisi said. "In small country towns where actual real bushfires happen, it's good to have these opportunities available to everyone."
Girls on Fire founder Bronnie Mackintosh said she was especially proud of Girls on Fire's ability to integrate and learn from the Indigenous community when it comes to disaster management.
"We are so pleased to see Indigenous girls signing up for the camp and being part of the community movement. It's about bringing traditional connections and techniques together with modern practices to shape disaster management to be both inclusive and effective," Bronnie said.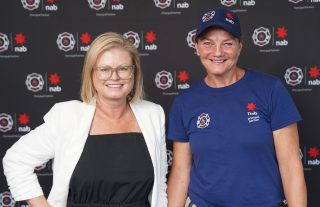 NAB's involvement with Girls on Fire began in 2021 when it was awarded a NAB Foundation Community Grant. The NAB Foundation Community Grants program is part of NAB Ready Together, an initiative that helps customers, colleagues and their communities withstand natural disasters. In 2023 NAB announced a partnership with Girls on Fire.
NAB Group Executive Rachel Slade said the bank's support of 'Girls on Fire' is about diversity in leadership as well as helping Australia withstand and recover from natural disasters.
"Over the past two years, our relationship has grown as we've supported their work to break gender stereotypes and empower young people to become leaders in their communities," Ms Slade said.
"Our partnership with Girls on Fire supports it to scale efforts across the country to help Australian communities prepare for natural disasters."
Sisi said the experience of volunteering and attending the camp was life changing.
"There were local elders involved who taught us about cultural burning – that it's not just about putting fires out when dangerous, but that fire is used in Indigenous culture to clean the land and medicinal purposes. It's great to be part of an initiative that supports the next generation and culture," she said.
"I'm grateful for the opportunity to volunteer and be paid for it. It made me proud to wear my NAB red star," Sisi said.
To find out more about NAB Community Grants visit the NAB Foundation website.