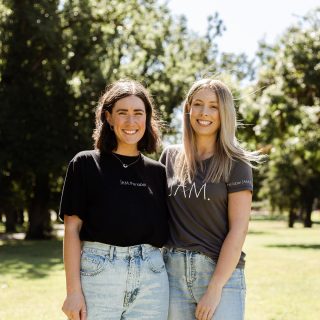 Working as Occupational Therapists, Emma Clegg and Molly Rogers saw the opportunity fashion presented to enhance the lives of people with disability.
"Through working with two of our favourite clients, Jack and Maddie, we noticed that dressing was a task that was taking a long time, was not easily done and was uncomfortable for them.
"We looked around for more suitable clothing options and quickly found that whatever was comfortable and easy – for them and us – was not cool or suited towards young people wanting to express themselves through their fashion choices."
To address this gap in the market, Emma and Molly founded JAM the Label, named after Jack and Maddie.
JAM the Label – a NAB business customer – is an Australian inclusive and adaptive clothing label created with people with disability in mind.
"We created JAM to cater for the 15 – 20 per cent of people globally with disability who have traditionally been excluded from mainstream fashion," Emma said.
"JAM is an inclusive clothing brand which means that all of our products have design features that make it easier for a person with a disability to get dressed, or wear our items more comfortably."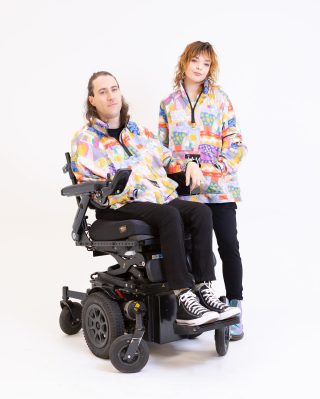 In the lead up to International Women's Day, Emma and Molly reflected on their journey as female business founders.
"International Women's Day is an opportunity for us to hear from the community and really advocate for women progressing, particularly in the area of business and being able to feel like we are part of a really important community," Emma said.
"Being young women, especially young women in business, International Women's Day means a lot more to us now because we're actually aware of the challenges young women face. Being able to advocate and really share the stories of women is so important in feeling included and feeling like you can push through those barriers."
Embracing equity – the theme for International Women's Day this year – is also front of mind for the brand, in their mission to design inclusive clothing.
"For us, embracing equity means giving people what they need to succeed and all rise up together. JAM uses universal design to ensure everyone has access to clothing they can use to represent themselves," Emma said.
For Molly, fashion can give people the tools to create and seize opportunities people may not have had access to otherwise.
"Fashion enables someone to express themselves, and through that it gives them opportunities – such as going to a job interview or on dates and feeling really good," Molly said.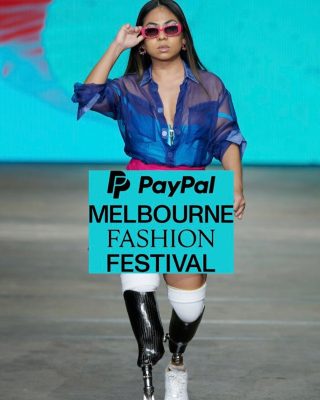 "We created JAM so that people like Jack and Maddie – who JAM is named after – have the same opportunity to dress and express themselves with their fashion choices, as everyone else."
Now stocked online at The Iconic, the label and its vision of equity is also being recognised and celebrated in mainstream fashion.
"We're releasing our first capsule collection of streetwear, which will be more fashion forward, funky, bright and colourful. We were fortunate enough to receive a grant from the government to create that range and employed a design graduate with a disability to help us design it," Emma said.
The capsule collection will launch at Melbourne Fashion Festival on Saturday March 11.
"We want everyone to know that there is such a category as adaptive and inclusive fashion, in a similar way to everyone knowing there is maternity clothing," Molly said.
"For the mainstream fashion industry to notice us and know that this is a really considered brand and something that's necessary and known outside of the disability sector is really exciting," Emma said.
To find out more about how NAB is building an inclusive workplace visit the Inclusion and Diversity at NAB website.