Businesses in regional Australia saw a cracking Easter long weekend with $1.3 billion spent at small and medium sized businesses across the country, new NAB data shows*.
Australia's largest business bank revealed spending was up 2% on Easter 2022 and more than 150% on pre-pandemic levels. By state, South Australia saw the largest growth in regional spend, up 194% on pre-pandemic levels, followed by West Australia (up 191%), Queensland (up 159%), NSW (up 105%) and Victoria (up 95%).
NAB Executive for Small Business, Ana Marinkovic, said the four-day weekend was a welcomed boost for the regions with every dollar spent contributing towards firing up local economies.
"From Hervey Bay to the Margaret River, it's great to see our regions remain a popular destination with the return of international travellers and more Aussies choosing to holiday in their own backyard," Ms Marinkovic said.
Car rentals saw the largest jump in spend compared to pre-pandemic levels, jumping 91%, followed by restaurants (up 66%), bars and pubs (up 58%) and accommodation (up 46%).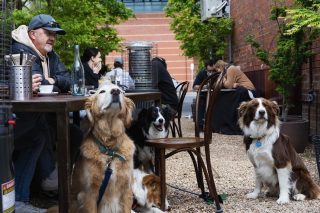 "We recently asked Australians how their travel plans have changed, 28% of respondents told us they were looking to travel within Australia, with another 21% saying they plan to travel within their own state or territory.
"People are being more thoughtful about where and how they spend their hard-earned cash, and for some that means choosing a domestic holiday over an overseas trip – great for home grown businesses as the pandemic has shown we love to buy local where we can."
Owner of Ballarat restaurant 'Johnny Alloo', Matthew Freeman, said his team has noticed a shift in attitudes when it comes to holidaying domestically in recent years.
"We opened six months prior to the pandemic, and what we've seen since is a trend where regional towns such as Ballarat are becoming more popular with tourists," Mr Freeman said.
"This may be partly fuelled by people tightening their purse strings, but I think there's also a reignited curiosity to explore what's in our own backyard.
"We welcomed a large number of visitors over the Easter break with many customers we spoke to visiting from the larger cities such as Melbourne and Adelaide."
ENDS
Notes to the Editor:
Spend estimates taken from NAB merchant terminal data between 7 – 10 April 2023
Pre-pandemic levels: 19 – 22 April 2019
Regional Australia: all areas outside of metro cities