New research by NAB reveals almost four in 10 Australian small and medium enterprises (SMEs) believe labour shortages are having a 'very significant' impact on their business.
The data also shows around one in three SMEs expect this impact to remain substantial over the next 12 months.
NAB Group Executive for Business & Private Banking, Andrew Irvine said these findings align with what he's hearing across all parts of Australia, commenting that labour shortages have been the biggest issue for businesses this year.
"When I'm out talking with customers, the number one issue they continue to raise is labour shortages – and this is across all sectors, and all parts of the country", Mr Irvine said.
"Businesses owners are crying out for more workers – people on the shop floor, labourers to finish off jobs, drivers, pharmacy workers – you'd be hard pressed to find a business owner who hasn't had trouble finding people to get the job done."
By state, 43% of SMEs in WA reported labour shortages had a 'very significant' impact followed by 37% in VIC, 35% in QLD and 33% in NSW.
Businesses in the Health and Construction sectors reported the greatest concern, with around half labelling labour shortages as a key issue.
For businesses in Agriculture, Hospitality and Tourism the data was more promising. In the last quarter, labour shortages in Accommodation fell 32%, likely due to state and international borders reopening.
Almost half of SMEs surveyed said labour shortages could be solved by increasing traineeships & apprenticeships and increasing migrant intake.
"As borders have opened, there have been some improvements – but there's much more to do.
"We need to look at our migration settings, how we can get more people in the labour force and our skills and training systems.
"It's great to see the Government working with various businesses and unions to help address some of these issues. And September's Jobs and Skills Summit will be a much needed and critical discussion that should help highlight ways forward", said Mr Irvine.
James Russo, Director at construction company NPM Indigenous, said more must be done to help businesses access skilled labour, particularly in the construction sector.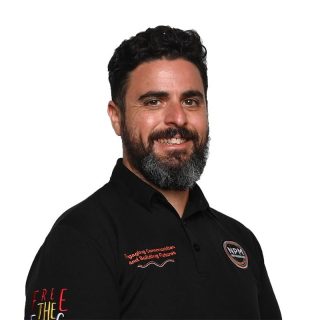 "We work with a lot of subcontractors, so we're really feeling the impact of labour shortages across the industry. And we work across every corner of NSW, so the impact is really magnified," Mr Russo said.
"Borders are now open, which is helping, but before we feel a real difference migration needs to get back to where it was pre-Covid – simply, we need more migrants returning to Australia.
"We would also like to see further investment by Government in training and upskilling the Indigenous workforce. Finding skilled Indigenous workers is a challenge, so we want to see more skilled Indigenous people in the workforce."
Notes to Editors:
The research captured the views of around 800 Australian SMEs across a broad range of industries from 17 May to 9 June 2022.
During the survey, businesses shared how prevalent the labour shortage issue is today, their expectations for the next 12 months, and how they believe the issue can be solved.
Read the full NAB Business Insights Report here.