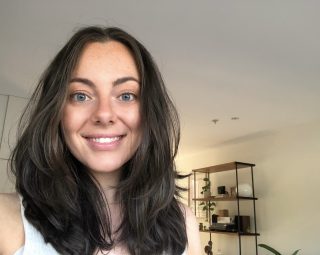 When NAB's Chantelle Marianov was growing up, her family's business hit some hard times.
"I remember my parents having phone calls with the bank. I saw the impact of people who tried to act sensitively versus not. It doesn't just end when you hang up the phone."
Fortunately, Chantelle's family's business got back on track. It's this personal experience which inspires Chantelle every day in her role as a banker in NAB Assist, the team that helps customers experiencing hardship.
Matthew Kidson is one of the customers that Chantelle has supported through tough times. It all started with a fire.
That New Year's Eve
Matthew was inside his home in Kurri Kurri, in the Hunter Valley NSW on New Year's Eve 2019. There had been no warning for locals to leave their homes.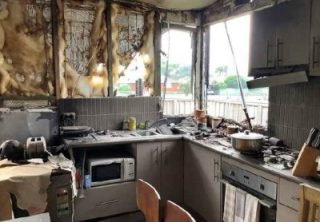 "It was 47 degrees, windy as hell. I was inside when I walked past the study and noticed smoke outside," Matthew said.
Matthew realised his deck was on fire and rushed outside to hose it down.
"I discovered the fire had burnt through the pump. Then I realised the whole substructure of the house was smouldering!"
"I thought then, that's it. There's nothing I can do."
After opening the front door to let his cats out, Matthew called 000 on his mobile.
"I stood in his driveway in bare feet watching the house burn down," he said. "I saw just one cat got out and ran to the neighbours."
Luckily a fire truck was close-by. The fire team were able to douse the flames although Matthew's house was beyond repair. One bright spot came when a fireman discovered Matthew's second cat  hiding in a drawer. "He was sooty but otherwise OK!" Matthew said.
Later investigations found that a grassfire had started in land near Matthew's house and the fire had crossed onto Matthew's property via a back lane.
"When he contacted NAB Assist, Matthew was staying in temporary accommodation and dealing with insurers, waiting for engineers to assess the property and damage caused by the fires," Chantelle said.
NAB Assist steps in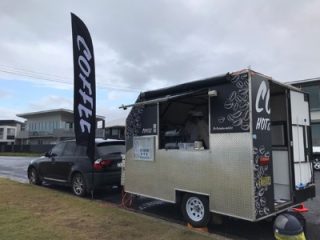 "We were able to provide Matthew with a $2,000 bushfire grant and applied hardship assistance to his account while he dealt with insurers and searched for accommodation," Chantelle said.
That wasn't the end of the challenges that Matthew faced. Just a few months later, as he was trying to get his house rebuilt, the global pandemic hit Australia and Matthew also lost his job. Matthew decided to then open a coffee cart business, but the pandemic and lockdowns affected business. Sadly, Matthew's mum also passed away in 2021.
"There were times when it was very clear things were tough for Matthew," Chantelle said. "But he kept trying to make payments, and he spoke to me."
NAB deferred Matthew's mortgage for a period and created a hardship management plan for him that was tailored and adjusted to his situations. The end goal was to get him back on track and through these life events.
"Right from the first phone call, Chantelle made it clear that she focussed on me and my welfare," Matthew. "Once a month, she'd check in."
Looking up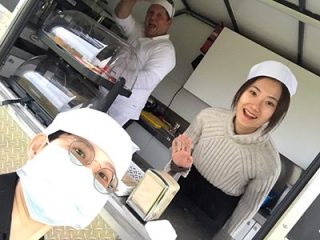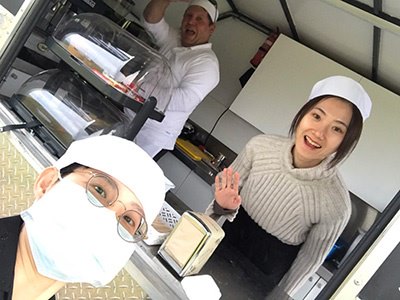 Happily, in January 2022 Matthew moved back into his new home. And he operates his coffee cart, "Magpie Coffee" in Dixon Park Beach, Newcastle."I'm making a living and I'm making my loan payments", Matthew said.
Chantelle is delighted with how things have turned for the better for Matthew in 2022, and wishes him the best for his business in 2023.
"I teared up on my last call to Matthew. After 25 months he got back on track!" Chantelle said.
"A lot of people are scared of contacting the bank when they are having financial difficulties," she said. "They don't realise how much we can help, if they can just work with us."
See our How NAB Assist Supports You page for details of how NAB can help customers experiencing hardship. 
Visit our NAB Ready Together page for how NAB is here to support Australians withstand and recover from natural disasters.