NAB data reveals Victorians are set to spend more than $294 million in restaurants and pubs this week – a 38% increase from 2019 – as the AFL Grand Final returns to Australia's sporting capital for the first time since the pandemic.
Bars and pubs in the MCG precinct are the big winner, with businesses in Cremorne, Richmond and East Melbourne looking forward to receiving over 45% of this spend across the Grand Final weekend.
NAB Executive for Business Metro, Michael Saadie, said businesses across the state had done it tough over the past few years, so it's fantastic to see big events such as the Grand Final return to Melbourne.
"I think I can speak for most of Victoria when I say we're thrilled to see the Grand Final return to the MCG. This is fantastic news for small businesses in the area who are preparing for a bumper few days trade," Mr Saadie said.
"It's great to see family, friends, and loved ones spending time together in the community after watching the game from the couch over the past few years – big events are back, and the city is buzzing."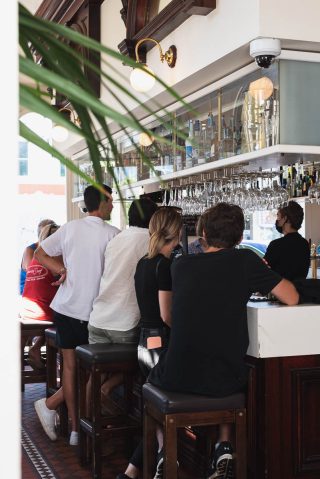 Anthony Foster, owner of Richmond pub The Spread Eagle Hotel, said Grand Final weekend was one of the busiest trading periods of the year.
"Fans and footy lovers are gearing up for arguably the biggest sporting day in the calendar. With more than 100,000 football supporters expected to watch from the MCG for the first time since 2019, this will be one to remember," Mr Foster said.
"We've had a great run. Most of the pubs in the area have been operating at capacity during the final rounds. We're happy to be back – we've seen crazy demand, this year's been bigger than ever."
Notes to the Editor:
Grand Final Weekend classified as: 23-25 September 2022
MCG Precinct classified as Cremorne, Richmond and East Melbourne
38% increase takes into account growth in the sector from 2019.