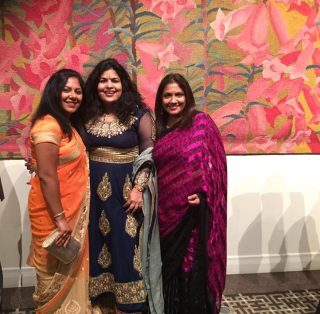 "My first memory of Diwali is the incredible fireworks that would go off each night," said Dolly Cutinho, Senior Health Banking Manager.
"We'd gather around with friends and neighbours and watch as the Mumbai skyline lit up with these mesmerising colourful displays."
Diwali, or the Festivals of Lights, is India's biggest and most important holiday of the year. It lasts five days and is celebrated by over a billion people around the world.
Traditionally, Indians will decorate their homes with lamps and lights, wear colourful clothes, swap gifts and feast.
Bringing people together
Dolly was raised in Mumbai, India and recalls how Diwali would bring everyone together "irrespective of language and religion."
"Mumbai is quite multi-cultural and inclusive. We'd always look forward to each other's religious and cultural festivals back home," Dolly said.
Although Dolly moved to Australia 20 years ago, she said local Diwali celebrations have grown in size and popularity.
"The Melbourne community is so aware of Diwali. I think it's also really special how NAB acknowledges and celebrates it, particularly through the activities Cultural Inc organises. We're like one big multi-cultural family."
"I'm really involved in my local community and plan other cultural holidays throughout the year. This year I will celebrate Diwali with my friends, sisters and aunties.
Although she is not using her cultural and religious leave for Diwali, Dolly plans on using it for Easter next year.
Both Dolly and Tejas Parkhe, Associate, Complex and Executive Complaints are members of NAB's Cultural Inc, a group of colleagues from across the business who are helping others recognise and celebrate diversity.
Like Dolly, Tejas also grew up in Mumbai.
"Growing up in Mumbai, Diwali was always my favourite holiday," said Tejas.
"As kids we'd buy firecrackers and would be excited to taste all the sweets my granny would specially make."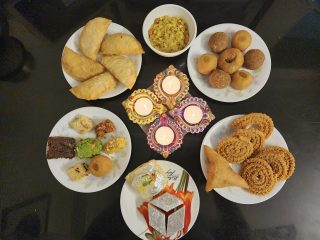 A sweet celebration
Walk past any Indian sweet shop in the weeks leading up to Diwali and you'll see them laden with fresh sweets in assorted shapes and colours.
"They're typically made from milk and nuts. The smell of these delicious sweets is etched in my mind from a very young age!" Tejas said.
It's been seven years since Tejas celebrated Diwali in India with his parents. He's looking forward to using his cultural and religious leave to be with them this year.
"It's going to be a very special celebration for me. I'll be with my parents and granny," said Tejas.
"We'll follow the tradition of bathing with sandalwood before the crack of dawn, spring cleaning the whole house, then decorating it with flower garlands and fairy lights, he added.
"We'll then make homemade delicacies, both sweet and savoury, and share these with our neighbours."
"It's just a very special time as we come together as a family and community and truly demonstrate unity in diversity."
NAB wishes all colleagues and customers a Diwali that brings happiness prosperity and joy to you and all your family.
We asked 13,000 colleagues what they value about working at NAB, and what matters to our people? More opportunity, making a real impact for our customers and communities and the ability to be themselves at work. Find out if a career at NAB is for you. www.nab.com.au/careers #moreyou