Small business runs in the blood of the Iramiyans. NAB Customer Excellence Consultant for Small Business George and his wife Sue – both children of migrant parents – had a strong work ethic drilled into them from a young age.
"Both of us came from families of small business owners – my parents owned nuts and coffee stores, and my wife's parents had milk bars," George said.
"We both have that ethos instilled culturally from our migrant parents, you work for yourself to feel successful and achieve."
So, it was no surprise that when Sue was looking to her next career move, she was drawn to starting her own small business.
"It was something I wanted to start for a while, I just needed to take the first step to make it a full-time reality," Sue said.
And one fateful night on the couch in 2019, Ready to Rumball was born.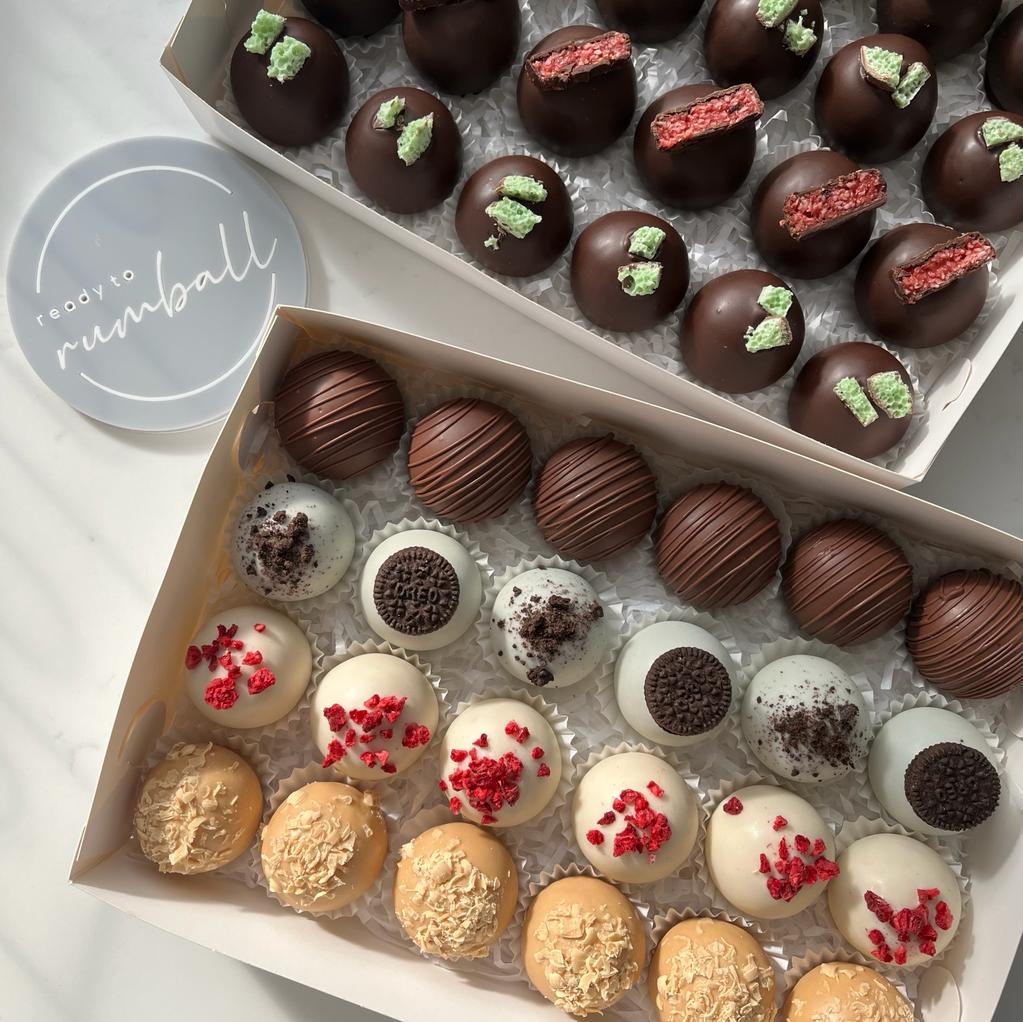 "Sue always had a passion for dessert making and catering – obviously her rumballs are amazing – and she wanted to be a point of difference from all the grazing companies out there."
A couple of months and a number of successfully catered events later, COVID struck.
Without events, Sue quickly pivoted into a gift box service.
"It's been a crazy journey, especially having to adapt and be versatile during lockdown. But to be honest I wouldn't change a thing. I've learnt so much just by taking a leap of faith and I'm grateful for that,"  Sue said.
George said that her ability to be agile helped the business not only survive but thrive.
"She was also able to build her business, mainly through social media, and it's been fantastic. In the last 18 months we've opened back up and started catering corporate events, weddings, bridal showers, you name it!"
Having landed a place on tables across Melbourne, Sue's next business goal was to sell her products at a market stall, and NAB's Small Business Markets was the perfect opportunity.
"I love when customers allow me to be part of their milestone events, but I was also proud having my first pop-up stall at the NAB Christmas Market Stalls in Dec 2022."
In need of a merchant facility to support her on the day, setting sue up with NAB Easy Tap was a no brainer for George.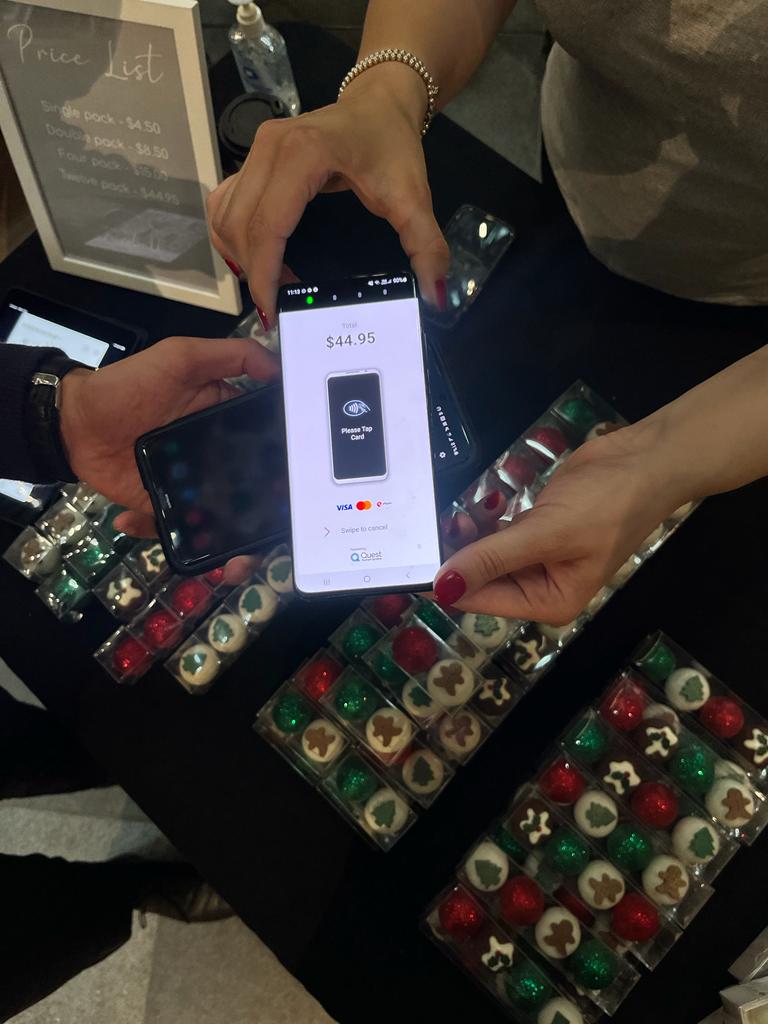 "I sit next to the Transactional Direct Merchants team, and I'd heard about the benefits of Easy Tap. The first thing I thought was, wow, this is going to be fantastic for her.
"I'm a NAB advocate, so it was a no brainer for me. And since Easy Tap was already available to Android and was a very low-cost operation, it fit her business model perfectly.
"It's a great product and I think it's exciting that we have an opportunity to go up against the likes of products such as Square.
"It was seamless, there was not a hitch on the day at all."
For Sue, the addition of Easy Tap to her suite of business tools has given her the confidence to reach her next goal.
"Easy Tap was probably one of the most seamless things to introduce to my small business.
"I'd never used anything like it before, so I was a little hesitant. But that soon disappeared and when I realised how user friendly the app was both for myself and my customers.
"It's given me the platform and confidence to engage shopping centers and markets for future stalls."
As for their words of wisdom for those wanting to take the leap with their own small business, Sue's advice is to believe in yourself and in your product.
"If you have a passion for what you do, you'll always have the drive even on the days that it gets hard."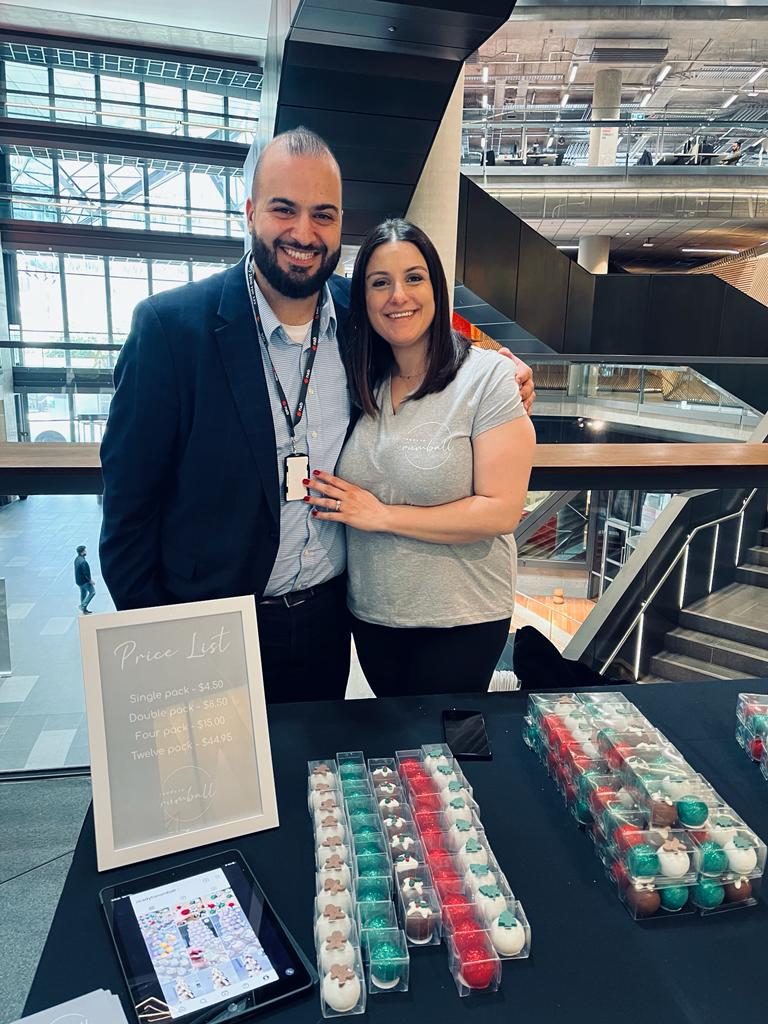 Businesses can start taking payments on the go with NAB Easy Tap with $0 set up cost. Find out more here.