One in two Australians don't sit down regularly to look at their finances and one in three say that money is a source of conflict in their relationship, according to new NAB research.  
To put conversations about money back on the table, NAB is encouraging Australians to sit down for at least 45 minutes one Monday each month, either individually or with their partners, to get familiar with their financial situation.  
To help, NAB has partnered with leading Australian psychotherapist Lissy Abrahams to create a 'Money Mondays Conversation Guide' to people get started.
The research shows that money is a source of stress for half of the population, with young Australians feeling it the most.
According to the research:
One in three Australians (32%) don't keep track of their incomings and outgoings. Among men aged 18-29 the figure is 44%

One

in two men aged 18-29 (53%) say money is a source of stress in their relationship. Among Aussies with children under 18 that figure is 43%

 

 

Full-time students (65%) and women aged 18-29 (62%) are the most stressed

 
The relationship expert's view
Ms Abrahams said spending time with your money was an important and practical way to improve financial and emotional health.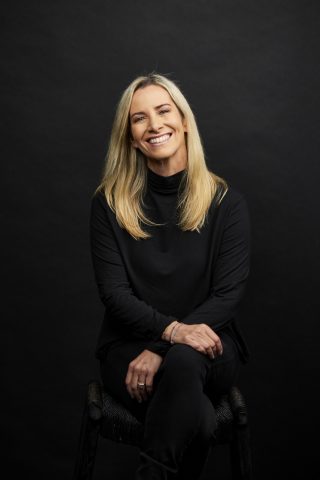 "While money is one of the hardest topics to talk about, particularly when in a relationship, it is one of the most important," Ms Abrahams said.   
"The more we understand where our money beliefs and behaviours have come from, and our partner's, the better our relationship with money and each other will be. 
"We often don't think twice about spending 45 minutes watching TV or scrolling on social media. Finding the time on a weekend or after work, and putting it in your diary is key.
"It can be daunting to take the first step, but it's really beneficial long term for your financial wellbeing and the wellbeing of your relationships."  
"It's like ripping off a band-aid. The conversation guide is a simple way to navigate honest and often tricky conversations easily," she said.  
NAB is here to help
NAB Executive Krissie Jones said NAB's insights revealed a need for many to find a new way to reduce the stress of managing finances. 
"The research clearly shows Australians want to take more control of their money, but they often don't know where to start," Ms Jones said. 
"Money Mondays encourages small habits, like regularly checking your incomings and outgoings and having open and honest conversations with your partner about your money goals. 
"These little changes can make a big difference to your finances in the long run."  
NAB's research also revealed that around 30% of couples had one person who solely looked after the finances without any involvement from their partner. Additionally, 36% said they had very different financial goals from their partner.   
Spending time with their money
NAB customers and Melbourne couple Dan Chin, 31, and Naomi Bennett, 29, chat about their finances weekly to make sure they are on the same page with what they are spending and saving towards.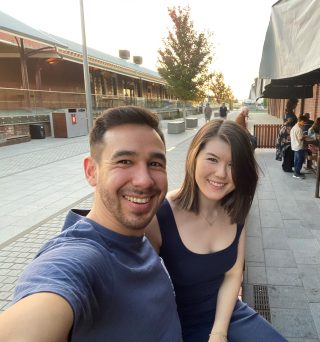 "Naomi has really helped me get more on top of money," Mr Chin said.  
"I found that as I had more disposable income, I got more relaxed in managing my money, but she's encouraged me to be more involved and organised.   
"I think having open conversations about money is a key element of a happy relationship, and definitely helps Naomi and I feel closer to each other."  
Ms Bennett agreed: "We have our financial goals we want to achieve and as long as we are loosely on the right track we don't feel the need to micromanage each other."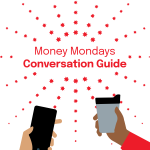 Money Mondays Conversation Guide
Need a hand navigating conversations about money?
Check out our Money Mondays Conversation Guide.
Notes to editor: 
The research was conducted by NAB Economics and based on responses from 2,050 Australians weighted to the population, conducted

from August to September 2022

.