NAB is cementing itself as one of Australia's largest technology intern employers, with more than 500 newcomers joining to help the bank deliver great experiences for customers.
The NAB program is targeting early and emerging careers, neuro diverse candidates and those returning to work or transitioning careers.
With one million people needed in technology jobs by 2025, NAB Manager Technology Careers Jade Warrener said it was a great time for jobseekers to be considering a career in tech.
"It doesn't matter what sector you work in, just about every business is looking for great tech talent," Ms Warrener said.
"NAB is significantly investing; moving to cloud at scale, adopting micro-services and mini-apps and using all the modern tech tools to deliver better customer experiences."
"This year NAB has ambitions to fill around 1,500 technology roles across the bank, with the 500 strong technology intern program forming an important source of talent. Our interns work on real projects that are making a difference to our customers and colleagues. This gives them the experience using the latest technologies alongside our partners like AWS and Microsoft as they do it."
Two hundred and fifty tech interns have onboarded at NAB this month. About one-fifth of these colleagues have joined from the Return-to-Work program, after a long career break or further studies.
The next intern intake is in July, with roles being recruited across a broad range of skills including cloud and digital engineering, data and AI, cyber security, and financial crime.
The program will also offer interns further training opportunities within the bank including the 'NAB Cloud Guild', which has trained more than 7,000 colleagues in cloud skills since 2018.
NAB Software Engineer Marcus Mariette joined the bank as a tech intern in 2021. After a 12-month placement, Marcus was offered a permanent role for 2022, working part-time while completing his degree.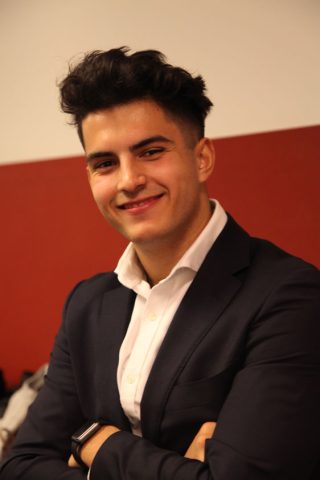 "I've had the opportunity to work on a diverse set of projects including proof of concepts, user interfaces and building customer products," he said.
"In the past year, I spent most of my time on NAB's QuickBiz loan, allowing eligible businesses to take out business loans in minutes. It's been an incredible experience to work on a product that has launched to market and will truly help customers."
This month, NAB was also ranked ninth in the AFR's top 10 graduate employers in Australia: Top 100 Graduate Employers 2022 (afr.com).
Applications for NAB's Tech Intern Program is now open, apply here: NAB Technology Internship Program July 2022.
For more information about technology careers at NAB visit our Technology Careers page.