NAB Chief Executive Officer Andrew Thorburn today released NAB's 2018 Full Year Results to the market, which demonstrate progress to becoming a better bank for customers, employees and owners:
"We are making progress to be a better bank for our customers, employees and owners. While 2018 has been a challenging year, our transformation is on track and benefits are emerging as we become simpler and faster."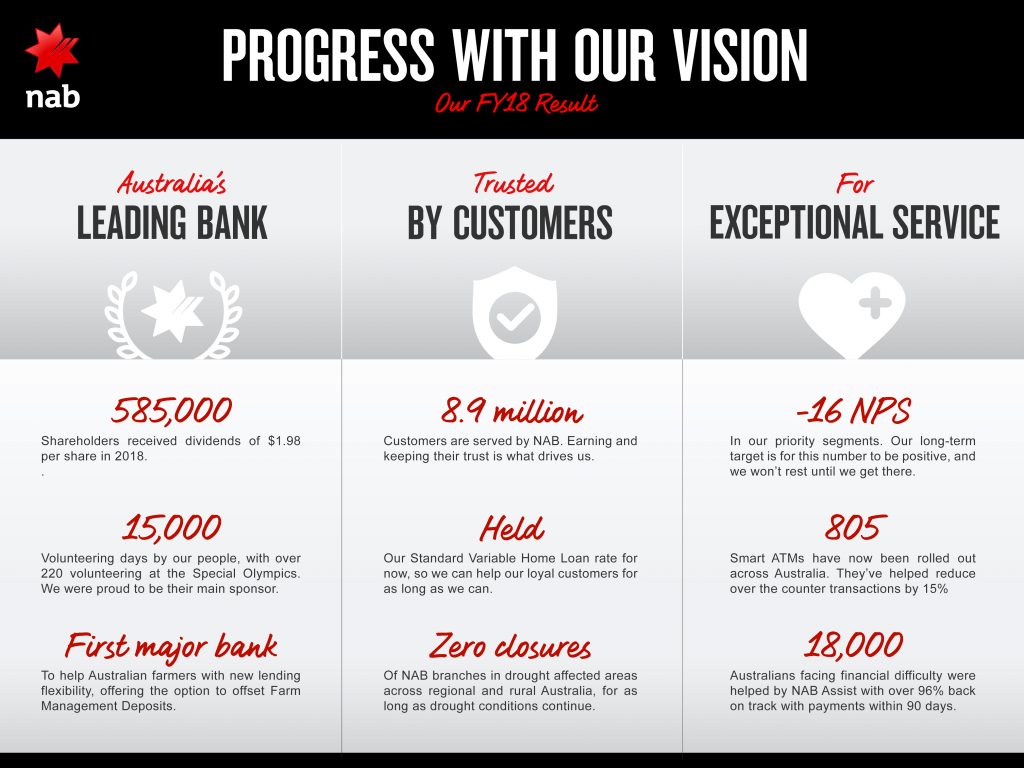 The full ASX announcement can be viewed at our shareholder centre.
Video News Release

Audio News Releases
How are you transforming and changing to build trust?
How has NAB performed in FY18?
How has NAB progressed with its transformation?
Outlook for the Australian economy?