NAB's flagship podcast – The Morning Call – has launched a new weekend edition, giving listeners a deeper view of the major issues and innovations impacting the Australian economy and people.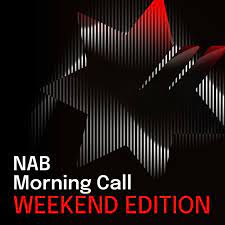 Podcast host Phil Dobbie interviews experts from across the world to get their view on the opportunities that exist to strengthen the economy, businesses and the lives of everyday Aussies.
Discussing issues and opportunities that have an impact
From productivity to property, net zero goals to shares and 'not-so-boring bonds', the podcast delves into some of the big issues in 20 minutes, providing listeners with expert knowledge and inspiration.
Now in its sixth week, the podcast's latest episode brings in Deloitte's Claire Ibrahim to explain how Australia can benefit from the low carbon future following a new report commissioned by NAB titled 'All Systems Go: Powering Ahead'. With the country currently chasing two climate targets – to reduce emissions to 43% below 2005 levels by 2030, and NetZero by 2050 – Claire explains that if Australia only focuses on the lowest-cost approach to meeting those targets its likely to miss out on the upside opportunity. She highlights that Australia's natural endowment of land, sunshine and wind puts the country in a strong starting position to become a major exporter of what the world needs to decarbonise.
Where to listen
The Morning Call is currently attracting around 50,000 listeners a week. Monday to Friday, the podcast looks at the latest overnight key economic and market information from NAB's team of expert market economists and strategists.
To listen to the latest podcasts, download here or search in your favourite podcast app.