Regional Australia has benefited from an estimated $10.9 billion in holiday spending* according to estimates from Australia's largest business bank.
The record regional spend is up 12% on the previous year and a whopping 115% on pre-pandemic levels. By state, regional WA saw the highest jump in spend compared to the year prior (+20%), followed by South Australia and Queensland, both rising by 18%.
The tourism dollars were spent across a broad range of sectors, with some of the big winners being sporting goods stores, up 68% on the previous year, amusement parks (+38%), computer/gaming stores (+23%) and candy stores (+17%).
NAB Executive for Regional and Agribusiness, Khan Horne said this boost in tourism was great for small business owners in the regions who may still be recovering from the pandemic.
"The influx of holidaymakers choosing regional over the summer has been great news for businesses right across the country who did it tough while people couldn't travel during the pandemic," Mr Horne said.
"When we visit and spend in regional towns, the halo effect is significant. Spending with a local bakery, restaurant or resort provides funds that flow through to community education, infrastructure investment and, of course, employment.
"We've seen many of our customers rebound since the Pandemic and are supporting many to invest and grow their businesses once more."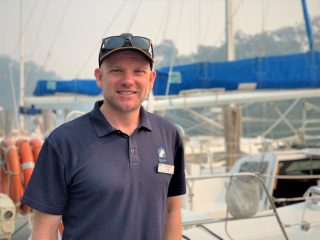 Cameron Johns from Riviera Nautic located on Victoria's Gippsland Lakes said both bookings and forward bookings were back well above pre-pandemic levels.
"Demand over the holiday period was extremely strong – Victorian and interstate travellers are back and we're seeing more international tourists in the region too," Mr Johns said.
"We were concerned that cost of living pressure might impact bookings this holiday season, but this hasn't been the case. And reservations are holding strong into the year ahead."
Restaurants also saw an influx in tourism spend, up 15% on the year previous as well as bars and pubs, which were up 12%.
Last year, NAB data revealed around a quarter of all goals recorded in the NAB app are holiday-related, with this rising from one-in-six during the pandemic-hit 2021.
Notes to the editor:
*Estimates taken from NAB merchant terminal data from 24 Dec 2022 to 29 Jan 2023
Summer break period defined as: 24 Dec 22 – 29 Jan 23
Versus pre-Pandemic level defined as: 24 Dec 22 – 29 Jan 23 vs 24 Dec 19 – 29 Jan 20

Spend increase by state/territory vs 2021/22 (vs 2019/2020 – pre-pandemic):
ACT
NSW
NT
QLD
SA
TAS
VIC
WA
1%
(48%)
7%
(116%)
10%
(53%)
18%
(122%)
18%
(188%)
16%
(296%)
10%
(117%)
20%
(65%)