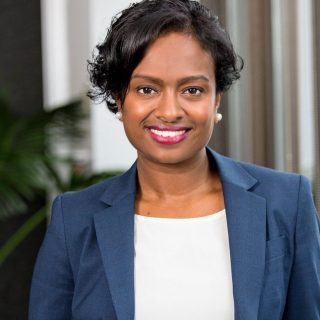 Ashika Chand knows what it's like to be different.
"I'm used to being the only one of me in the room. Growing up, I was the only Fijian Indian and coloured kid in my primary and high school. Racism was rife in my formative years and it does shape the person you become and who you want to be," she said.
"When I entered the workforce, I was prepared to not be surrounded by anyone that looked like me, but I didn't let that stop me in pursuing my ambitions
Ashika has since forged her own path since starting at NAB 18 years ago.
"I joined NAB through the Graduate Program and have loved every moment since. I started out in Business Bank, but have also had the opportunity to work in Corporate and Institutional and Retail Banking, both in Sydney and London" she said.
"I like to say I'm a bit of a NAB unicorn because I've worked across various divisions, functions and locations!"
Ashika has worked hard to advocate for cultural inclusion and diversity, and is a valued member of  of NAB's Cultural Inc Employee Resource Group.
"For me, getting involved in events like this and Cultural Inc was about being a role model and advocating for diversity and inclusion, because when I first started at the bank there was no-one that looked like me in leadership positions," she said.
"Representation is so important. It was like a dream to get to this role because I want to demonstrate to people that we can be those things, that people of different cultural background have representation across the board. It shows you don't have to look a certain way to achieve your goals."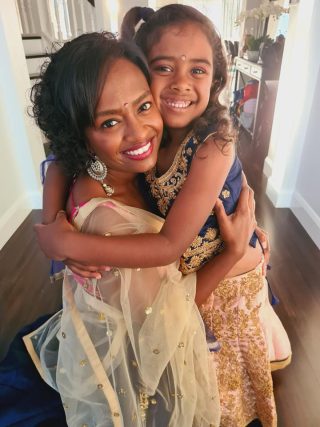 Ashika also points out the importance of taking your career into your own hands.
"I've driven my career a lot, and that's what I keep telling people, particularly from a culturally diverse background is that you have to own your career journey, so it's incredibly important you're staying connected, building connections and prioritising relationships."
Despite her success, Ashika's journey has had its challenges.
"Early on in my career it was a challenge of not being confident enough in myself to drive my career, to speak up and own my truth. Imposter syndrome was real," she said.
"But confidence comes with time and experience, as does having the right mentors and sponsors around you."
It was building confidence up over time that helped Ashika to bring more of her authentic self to work.
"At the start of my career, I learned to assimilate very quickly, but that can also mean you lose your authenticity as to who you are. Only now have I started getting more comfortable about bringing the true me to work," she said.
"For instance, I probably wouldn't have taken religious days early in my career or spoken about it. But I celebrate Diwali, which is coming up in October and I now talk about it with my teams, role model taking religious leave and promote it on Workplace, because this is who I am and it's my culture. I want to role model this within the organisation."
NAB recognises the need for colleagues to participate in significant cultural and religious events that are not declared public holidays. Permanent full-time or part-time colleagues can apply for up to three working days of paid cultural and religious leave per calendar year to participate in rituals based on religious practice or to celebrate culturally important events throughout the year.
Learn more about Inclusion and Diversity at NAB here.