Growing up in the Fiji Islands sisters Min and Jess always dreamed of owning their own business.
As kids after school we would help out at our family member's factories, sorting buttons and other tasks. It was very innate, we had to do something in the rag trade," Min said.
Jess had a career in media and advertising and Min was a midwife, when they hatched the idea for comfortable, versatile intimates while Jess was on maternity leave with her second child.
"Bimby has always been about the person wearing it, nobody else. It's made for comfort and the versatility the product offers," Jess said. "You can swim in them, you can breastfeed in them. I think that's a bias that we're hopefully challenging.
Jess said that building the Bimby + Roy business has involved "six to seven years of blood, sweat and tears" delivering a product that is unique in the market, sustainably-made and one that supports its employees.
Childcare included
In 2019, with the help of the Australian Government, Bimby & Roy's manufacturer opened a childcare centre, attached to the manufacturing facility, allowing mothers and fathers to have their children close by during working hours.
Jess and Min backed their manufacturer's decision to open the centre and support their factory workers to balance their work responsibilities and raising a family.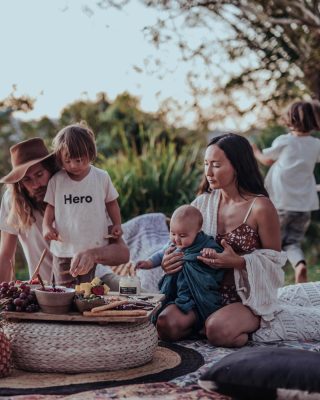 "As mothers ourselves, we're incredibly proud to be associated with this initiative," Jess said.
Due to the COVID-19 pandemic, the childcare facility had to be closed, however Min and Jess are hopeful it can reopen as we emerge from the pandemic.
A sustainable path
The business is also producing ethically manufactured products in a sustainable way.
Bimby + Roy designs are sublimated on recycled polyesters using one of the most environmentally friendly printing processes (no ink dyes in water ways), and paper used during the process is frequently donated to Fiji recycling plants.
"This approach is not always the cheapest way to run a business, but we stand by it. For us, the earth has always been first. Our experiences growing up in Fiji and our love of mother nature is really ingrained in what we wanted to do with Bimby," Jess said.
For Jess and Min running a business together has only strengthened their bond.
"I couldn't do it with anybody else. Min and I are so incredibly intertwined with our lives that when we talk to each other, it's like talking to yourself!" Jess said.
"Mum and dad did say 'Are you sure you want to run a business together?' But we're running off the bat of our own father who ran a business with his brother and did it seamlessly and beautifully. Jess and I really want to emulate that," Min said.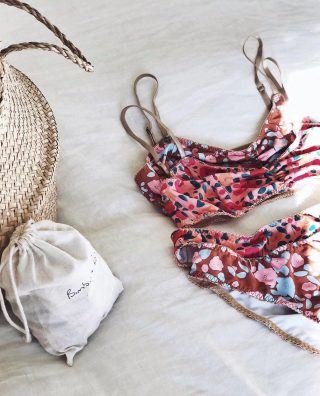 The success of the business is testament to such a role model, with the business thriving and growing, particularly over the last two years.
"During COVID-19 things boomed for us because everyone was at home wanting lounge wear and to be comfortable. We can say we survived – if not thrived in –  COVID," Min said.
Both business owners are proud of how they've worked to break the bias around qualities perceived as necessary for running your own business.
"As two sisters running a business there can be a bias of women having more of the softer qualities such as emotional perception, connection, empathy and maternal intuition," Jess said.
"We have these qualities as well as being assertive, decisive and self-assured – all of these qualities help us to run a successful business."