NAB data shows Australians are likely to spend over $150 million at restaurants, jewellers and florists in the lead up to Valentine's Day in a welcome boost after disruption last year.
In the week of Valentine's Day, florists and jewellers can expect to ring in some of the biggest sales of the year, with $20 million and $52 million to be spent respectively.
Victorian restaurateurs will likely be celebrating Valentine's Day more than most in 2022 after turnover fell 70 per cent last year with a lockdown coming into effect the day prior.
Victorian restaurateurs weren't alone in facing challenges last year as much of the east coast saw declines in restaurant traffic on the big day, with turnover down 27 per cent nationwide and weaker in all states aside from WA, where COVID-zero had become the norm.
This year NAB data – which is based on Australia's largest business spending data set – indicates more than $80 million will be spent by Australians dining out on the big day alone. This includes almost $24m in Victoria and around $25m in NSW.
Ana Marinkovic, NAB Executive for Small Business, said optimism was building as the nation seemingly moved away from the Omicron peak.
"You can sense the excitement from small businesses as Valentine's Day approaches without lockdowns," Ms Marinkovic said.
"Many small businesses have done it tough, and these celebrations can be critical in helping them bounce back. Small businesses in some CBDs have particularly met with a lot of difficulty over the past two years and I would encourage all Australians to support CBD businesses where you can.
"We don't want to lose the heart of our cities and are looking forward to having workers back in offices soon to further support these businesses."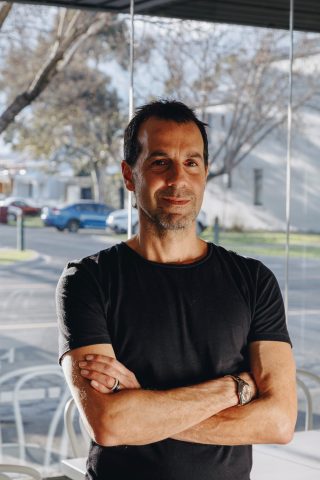 Tony Nicolini, owner of Melbourne restaurant Italian Artisans, said he's feeling optimistic about the future.
"Last Valentine's Day we were impacted by Covid restrictions, and while there's certainly been a lack of confidence in recent times, it feels like things are beginning to change," Mr Nicolini said.
"I'm feeling much more positive about the future. With Valentine's Day falling on a Monday, I'm anticipating a pretty crazy weekend – and we're looking forward to taking advantage of an influx of bookings."
Notes to editors
With many Australians turning to online ordering, the day also presents as a reminder for customers to be aware of Romance Scams, which remain a growing issue. For more information on keeping yourself safe from scams visit nab.com.au/security.