With NAB's support, a Melbourne-based window furnishing retailer has secured $15 million in funding from the Australian Business Growth Fund (ABGF).
DIY Blinds received funding from ABGF for their disruptive and innovative business model within the Australian window furnishing industry. The funding will enable DIY Blinds to invest in the future growth of the business.
Entrepreneurs Evan Montero and Liam Dobson founded the business in 2015, creating an ecommerce business model that makes it easy to buy premium window furnishings online. The company has expanded rapidly over the past few years and is now one of the fastest growing window furnishing retailers in Australia.
DIY Blinds co-founder, Evan Montero, said there was a clear gap in the window furnishing market for a purely digital offering that makes it easy to supply high-quality Australian made products at affordable prices.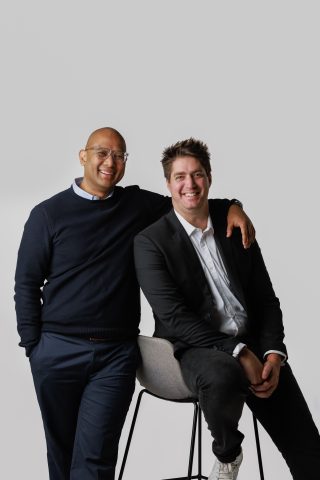 "Liam and I initially worked together in the superannuation industry and we both had an entrepreneurial keenness to start our own business. Together we saw a gap in the window furnishing market," Mr Montero said.
"We set out to disrupt the industry by offering Australian made materials, delivering quality craftsmanship and custom-made luxury designs at affordable prices to customers online, removing the need for traditional 'bricks and mortar' showroom space."
The investment from ABGF will also allow DIY Blinds to launch HomePro, a commercial division designed to service builders, architects, and designers.
NAB Group Executive for Business and Private Banking, Andrew Irvine, said as Australia's largest business bank, NAB was proud to be supporting small and medium businesses with access to long-term growth capital through the ABGF.
"The Australian Business Growth Fund is a fantastic option for small and medium businesses that require additional funds to support their next stage of growth," Mr Irvine said.
"This is the time to invest in great Australian companies, so we're thrilled to be backing DIY Blinds and their disruptive business model so the team can scale and grow their company at a much faster pace."
Anthony Healy, Chief Executive Officer of ABGF said, "We are proud to be backing a business that is committed to supporting Australian manufacturing, jobs, and the economy by only selling Australian made materials.
"DIY Blinds is our sixth investment, and we continue to build a strong investment pipeline of SMEs with over $2 million in revenue, a proven business model and considerable growth potential."