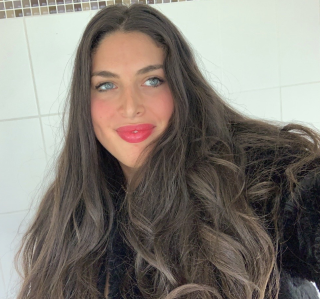 Monique Goodman, Client Relationship Officer, Private Wealth, has been looking forward to Rosh Hashanah all year. Today she will use a day of NAB's cultural and religious leave to celebrate the Jewish New Year with her family.
"It's one of the most important religious events on the Jewish calendar. For me, it's about coming together with loved ones, enjoying the day and the famous Rosh Hashanah honey cakes!" said Monique.
Honey and apples are significant to Rosh Hashanah. It symbolises sweetness and hope for the year to come, explained Monique.
"That's why you'll see plenty of sweets and dessert on the menu during Rosh Hashanah," she added.
For as long as she can remember, Monique, along with her immediate and extended family in Melbourne have come together to celebrate the new year festivities.
"I grew up in a traditional household. I wouldn't say we are 'religious' but we do observe Jewish customs, like having a weekly Friday night Shabbat meal. We often come together to recognise holidays like Rosh Hashanah (New Year) and Yom Kippur (the Day of Atonement), which takes place the following week," said Monique.
"For me, the highlight of Rosh Hashanah is switching off and coming together for a good reason. I also like to self-reflect; asking myself what I want to achieve in the new year and how can I be a better person?" she added.
Monique starts the day by going to shule (synagogue), praying and listening to the shofar – a ram's horn trumpet used for religious ceremonies. She then heads home for new year brunch.
"I'll also dress in white. It's a tradition, rather than a requirement. Wearing white symbolises that we're working on purifying ourselves ethically and morally on this Holy Day," said Monique.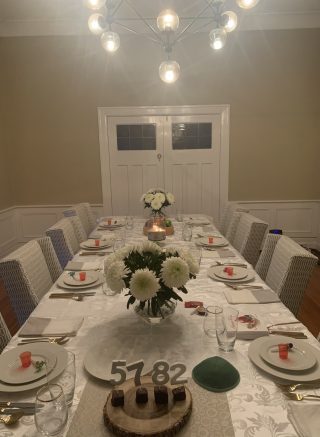 This year her aunt is hosting the event for 15 family members.
"It's a huge celebration and like any big occasion it revolves around food. There are lots and lots of honey cakes!"
Reflecting on the importance of celebrating Rosh Hashanah, Monique said it's about feeling a sense of connection to community and identity.
"I'm very close to my family who live both here and overseas. I recently went to Israel to spend time with aunties, uncles and cousins for the first time since the pandemic started," said Monique
"To be able to take a day off and connect with my family and community and celebrate my religion is something I am so grateful to be able to do," she added.
Monique says having a supportive People Leader and colleagues who openly share their experiences about each other's backgrounds has created a culture of inclusiveness in their team. She believes differences are celebrated at NAB, which is demonstrated through NAB's cultural and religious leave entitlements.
"Working for a company that recognises religious leave is important to me as it enables me to take the day to focus on my family and beliefs without having to draw on my annual leave and feel like it's being used for non-holiday purposes," Monique said.
We asked 13,000 colleagues what they value about working at NAB, and what matters to our people? More opportunity, making a real impact for our customers and communities and the ability to be themselves at work. Find out if a career at NAB is for you, visit the Careers at NAB website. 
Permanent full-time or part-time NAB colleagues can apply for up to three working days of paid cultural and religious leave per calendar year. To find out more about Inclusion & Diversity at NAB visit our website.