NAB is laying the groundwork for a significant transformation through artificial intelligence after chief executive Ross McEwan and his leadership team returned from briefings in the US with high-level tech leaders at Microsoft, Amazon Web Services and consultancy firms Bain and Accenture.
Mr McEwan said he and his team were now working on one, three, and six-month implementation plans, which emphasise the overriding importance of "keeping the bank and our customers and colleagues safe".
"We're already using some AI tools today such as in cyber security, fraud and financial crime so it's not brand new to us," Mr McEwan said.
"But we have to form the right guardrails and then generate a longer term plan.
"Then we can make (the tools) available to a much greater number of colleagues to make it easier for them to do their jobs and help our customers."
Implementation, he said, would not be rushed – NAB would "crawl first" before it started to accelerate.
Also, amid widespread fears that AI could cut a swathe through large workforces that typify the banking industry, Mr McEwan said he wanted to reassure the bank's 36,000-strong workforce.
"If you have a willingness and openness to learn, we'll bring you on the journey," he said.
NAB has used the same approach in its Cloud Guild program to train more than 7,000 people in delivery of cloud computing, and almost 13,000 people its Career Qualified in Banking course.
Last November, Chat GPT, the chatbot launched by Sam Altman's OpenAI, exploded out of the blocks, reaching 100 million active monthly users in January, which was reputedly the fastest-growing consumer application in history.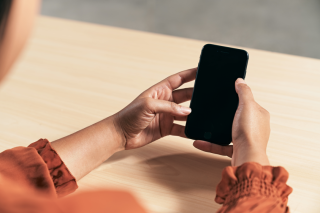 Some experts have likened AI's rapid development – and the overwhelming response to ChatGPT – to the launch of the internet in terms of its impact on humanity.
Mr McEwan agreed, but added the creation of the PC to a list of tech events that redefined the world.
"It's one of those transformative technologies and that's why I took the entire executive team over to the US, because it's that big," he said.
"So you either get in front and use it to move the organisation forward, or I suspect that there will be companies that do it to us.
"I want to be at the leading edge of it."
Careful management
While the potential of AI is mind-blowing, more moderate voices are also being heard, arguing that it must be carefully managed and regulated to curb potential excesses.
With generative AI models able to learn from their mistakes, even Mr Altman has said the "future of humanity should be determined by humanity".
That said, the ChatGPT founder believed it was important not to regulate "existing" AI models, otherwise innovation would be stifled.
Mr McEwan said at some point in time regulators would have to make sure that the tech is operating within the desired boundaries so it's not used for nefarious purposes.
"That's why it's vital to maintain a big ringfence around our organisation's customer data," he said.
"We should use it for the betterment of our customers, and that's going to be the framework for the policies that we put in place.
"I think the regulators will understandably keep a very keen eye on this."
In the meantime, AI's extraordinary reach into global data pools was readily apparent.
Extraordinary capability
Mr McEwan said some of his executive leaders had filled in time at an airport by asking ChatGPT a range of questions to test its capability.
It took just "a few seconds" to spit out some comprehensive and accurate answers.
Job security, he said, was of course a concern, but the potential for the creation of new jobs was also part of the equation.
Mr McEwan said he had overseen Royal Bank of Scotland's introduction of its first bot when he was chief executive.
"There were two completely different jobs created out of that straight away – first off, the person who was training the bot had to make sure that the data which was going in was actually right, and second there was the person doing the audit," he said.
"They were two brand new jobs, so I think there will be lots of quite different jobs that come out of this, and some quite interesting skills required, in a similar way to how we've been training colleagues in data and how to use it.
"But as a bank, you do need to make sure that the customer data is protected and all the work you do is tested so that the machine actually reflects the reality.
"The machine itself is learning, but over time it gets smarter and smarter."
Importance of relationships and traditional banking skills
The NAB chief also said the world, incorporating human-controlled AI, would still highly value the importance of relationships and traditional banking skills.
"It actually makes our bankers as valuable, if not more so, in the future," he said.
"People who interact with customers and can take all the information and data and articulate it simply to a customer become incredibly important."
Some things never change.