Climate change is a defining issue of our time. New research commissioned by NAB reveals the economic opportunity in Australia's transition to a net-zero economy.
The research report 'All Systems Go' by Deloitte Access Economics, finds about $20 trillion will be invested in Australia's economy by 2050, regardless of whether Australia transitions to net zero.
However, to achieve net zero, this $20 trillion will need to be spent differently and the Australian economy must be structurally different to ensure the nation is best-placed to emerge as a standout economy in a low emissions world.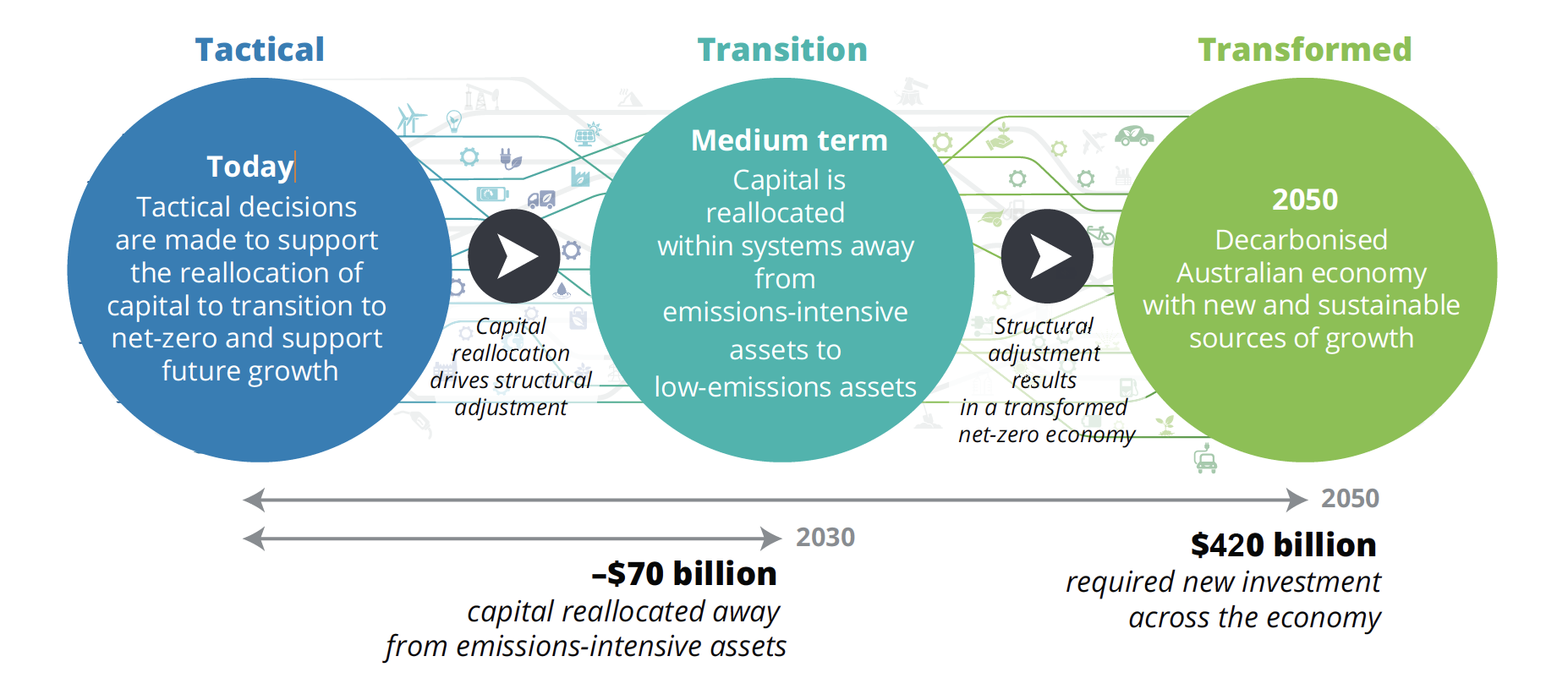 This includes $420 billion in additional new investment by 2050, alongside $70 billion that must move from emissions intensive activity by 2030 into low emissions activity to make the structural changes necessary and avoid driving up the cost of the transition.
In the report, NAB Chairman Philip Chronican acknowledges the size of the challenge. "The scale of action needed is far broader than the Industrial Revolution, and yet the timeline is roughly half," he writes.
Yet if Australia is too slow to move, or fails to act, Australia's economy may falter, he warns.