Recently our chairman Ken Henry visited Mildura customer Murray River Salt to talk about their business, it's environmental practices and plans for the future. The Managing Director of Murray River Salt Duncan Thomson shares some insights into how Murray River Salt grew to become a household name.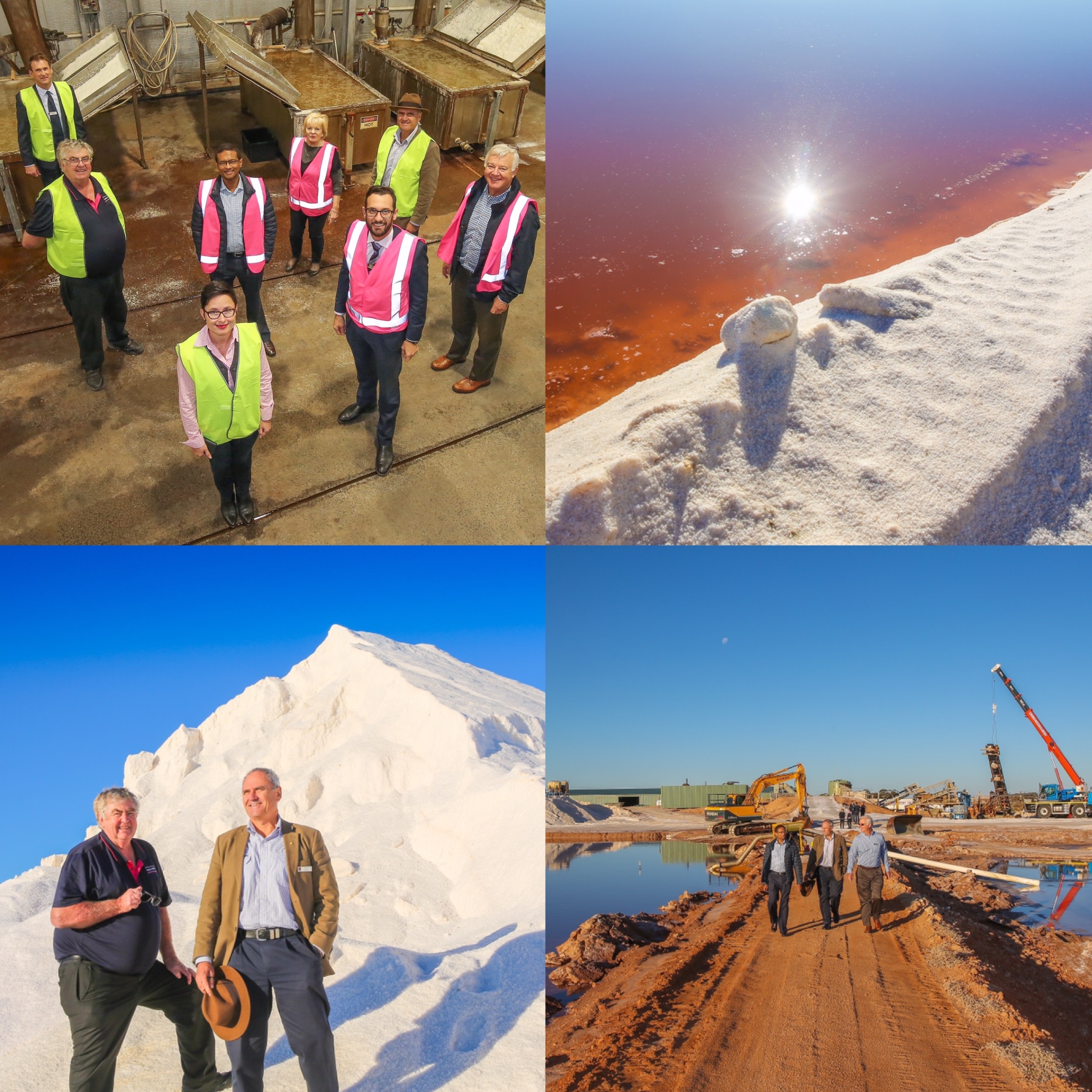 Can you describe your business? We are a salt mining and production company.  Our company produces a range of value added products.
What's the biggest risk your business has taken that has paid off? The biggest risk that we have taken is the development of a business without any previous models to obtain existing data or expertise.  Murray River Salt was the first company to utilise the underground saline brine and we are proud that this was market leading at the time.
What are you most proud of about your business? We are most proud of the fact that we have turned a waste into a value added product.  We are also pleased to know that we have contributed to reducing the gourmet salt products being imported into Australia.
Murray River Salt is playing a starring role in Master Chef this week – how did that come about? Murray River Salt had been involved with Gary Mehigan from a previous show called, "Good Chef Bad Chef". We met with Gary at the Good Food & Wine Show and encouraged him to bring Masterchef to the region to film an episode.  Following a lot of preparation, proposals and discussions the show came to Mildura to film an episode!
What is your best piece of business advice? Look at what assets are in your own backyard and always be prepared to be innovative and keep on thinking outside the square!
What aspect of your business are you most proud of? We take pride in the fact that our business is assisting the salinity problem in Australia in some small way and in turn producing an iconic Australian product such as "Murray River Salt".