Erinea Gloria loved working in events planning, creating everything from epic weddings to corporate events and bar mitzvahs. But the party stopped thanks to the global pandemic. Fortunately, she was ready for a new challenge.
"I always had an interest in coding, and I would often read articles, blogs and watch coding videos. And then the COVID-19 pandemic hit and like the rest of the events industry, my career was placed on hold.  In March 2020, I was stood down, but I took this moment as a chance to kick start my next adventure, and truly consider tech," Erinea said.
Erinea also saw that a career in technology could offer her some things that events planning couldn't, such as working remotely and flexibly.
"If you told me three years ago that I would be working in tech I wouldn't have believed you. It's funny how life works sometimes," Erinea said.
Erinea began researching software engineering courses. Soon she discovered General Assembly's Software Engineering Immersive bootcamp course. As someone who was bilingual, Erinea says learning about JavaScript, Ruby and software engineering fundamentals felt natural; like learning another language.
"The course was amazing, but it brought to life the lack of women in the industry. I was the only female in my class. I attended an online Work180 event where a NAB colleague shared her career experience, her time at NAB and all the wonderful benefits of working at NAB, and it was there where I learned more about the NAB Technology Internship program".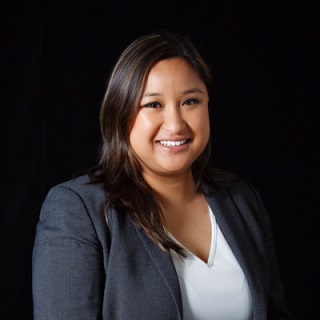 Erinea applied for the NAB internship where she completed multiple assessments and a technical challenge before landing an interview. She says this was the first interview where the employer valued her career transition rather than look at it as a negative.
"This really stood out for me. The interviewers were open minded and acknowledged that whilst I didn't take the mainstream path, I had a lot of other transferable skills to offer, and I had a unique perspective to bring to the table."
Erinea landed a 12-month internship as a Cloud Engineer in Frontline Applications within NAB's Chief Information Officer Business & Private Banking space. She was an integral part of the team, supporting the management of hundreds of business-critical applications in over 100 systems across IT Infrastructure, Cloud, Security, and Applications.
Fast-track to success
Just seven months in, Erinea landed a full-time role as an Analyst in the Technology Careers team. Less than three months later, a secondment opportunity opened up in the same team. She applied, interviewed and landed the role.
In less than 18 months, Erinea changed her career trajectory; from events planner to software engineer intern, to a full-time gig in the Tech Career Team.
"I have the best of both worlds and I make use of the skills I learned in both event planning and tech. My job involves event planning, stakeholder management, client/intern management, lots of multitasking, operational management, and communication skills.
Erinea recommends the NAB internship program – and a career in technology generally – to others who are considering a future in tech.
"100% Yes! I said 'I do' to tech."
"It's so important to remind folk out there that you don't need a tech background, you just have to find an employer that invests in you and your learning, and have the hunger to take the initiative and dive in.
To find out more about NAB Tech Careers click here.