After recovering from cancer in 2016, Shelby Sherritt found new success partly thanks to TikTok. Now, the Ballarat potter's Australiana-inspired works have gained a cult following.
"When I started making ceramics I was in recovery and was trying to have an emotional outlet. I wanted to express my passion for Australian natives, wildlife, flora and fauna," Ms Sherritt said.
What distinguishes her from her contemporaries is that she has created a huge online community of engaged followers. More than 1.4 million followers on TikTok follow her behind the scenes videos and mystery mould reveals, as well as on YouTube and Instagram.
This has seen her product restocks regularly sell out and waitlists for her iconic MushMugs.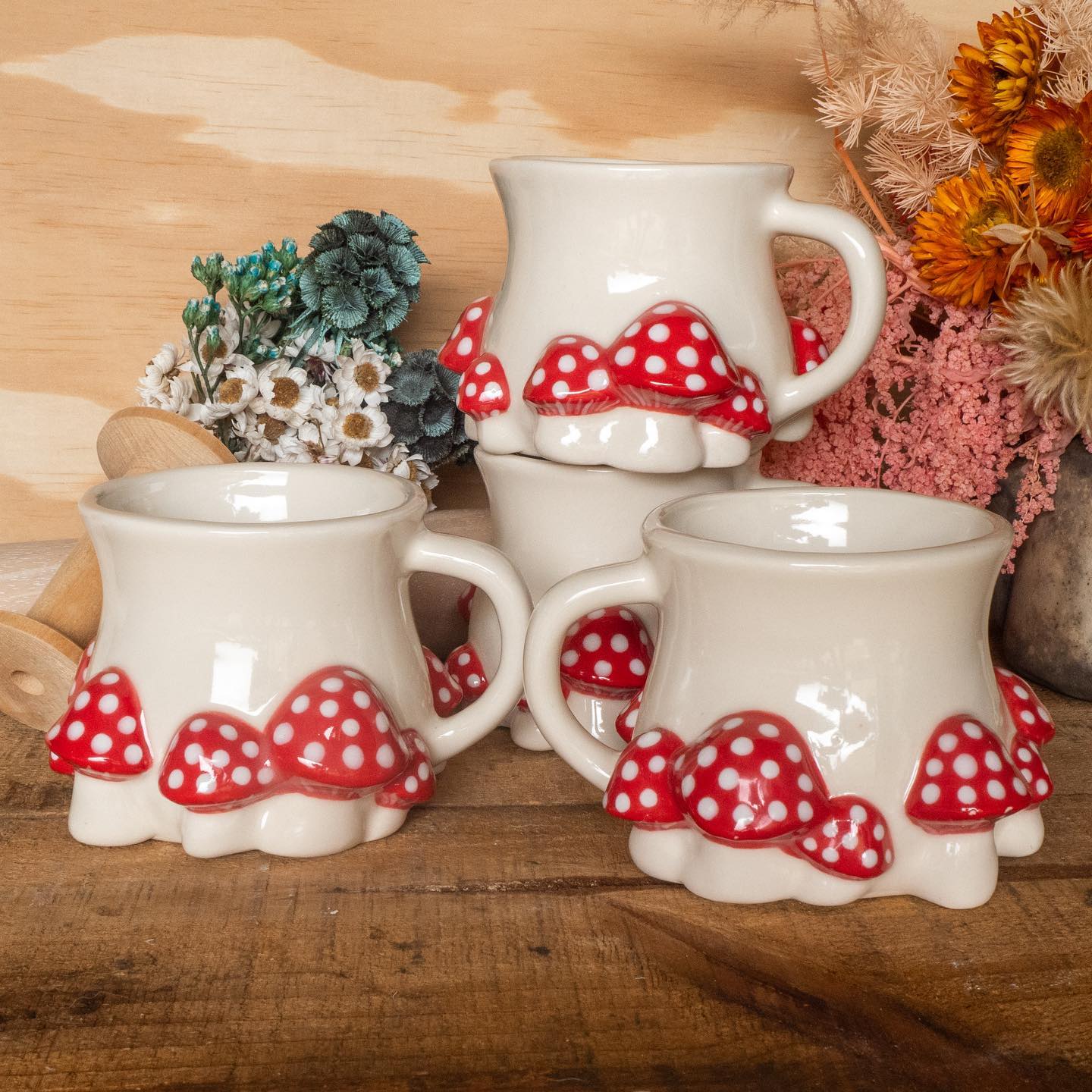 Ms Sherritt started creating behind the scenes videos for TikTok and Instagram to show the creative process behind each piece.
"I wanted to show that each piece was something that has gone through many stages and lots of hard work. From mud, to a shape, to a colour change, to kiln to painting each piece," she said.
"I think that's what the videos really highlight – the process of how it is made and what it takes."
It's an unexpected turn of events for the trained social worker who got into pottery as a creative outlet while recovering from cancer.
In April 2020, Ms Sherritt decided to pursue her pottery business full-time and took a hiatus from her job as a social worker, just as COVID-19 first hit.
"I was really nervous because I had just jumped into it full-time and a lot of small businesses were really struggling," Ms Sherritt said.
But the opposite happened and business has boomed.
"So many people were at home due to lockdown and they wanted these little creature comforts. A lot of people gave their support to Australian brands as well, as a way to support small Australian businesses, they wanted to share the love locally."
For Ms Sherritt the biggest challenge has been shifting her mindset from pottery being a hobby to be a business that needs to support her and pay the bills.
"When I was working full time as a social worker, I saw my pottery skillset as a hobby skillset," she said.
"The most challenging thing has been shifting my mindset to see my pottery as a skill and as a trade and pricing items appropriately for that. I still have a little debate with myself about that sometimes."
It's paid off, with the TikTok star now planning to expand to upgrade her studio and purchase a bigger kiln. NAB has supported her since the beginning.
"I work out of a single car port shed that I share with my partner who is a mechanic," she said. "I've got one car bay which has two tables in it but demand has exploded and I don't have enough room!"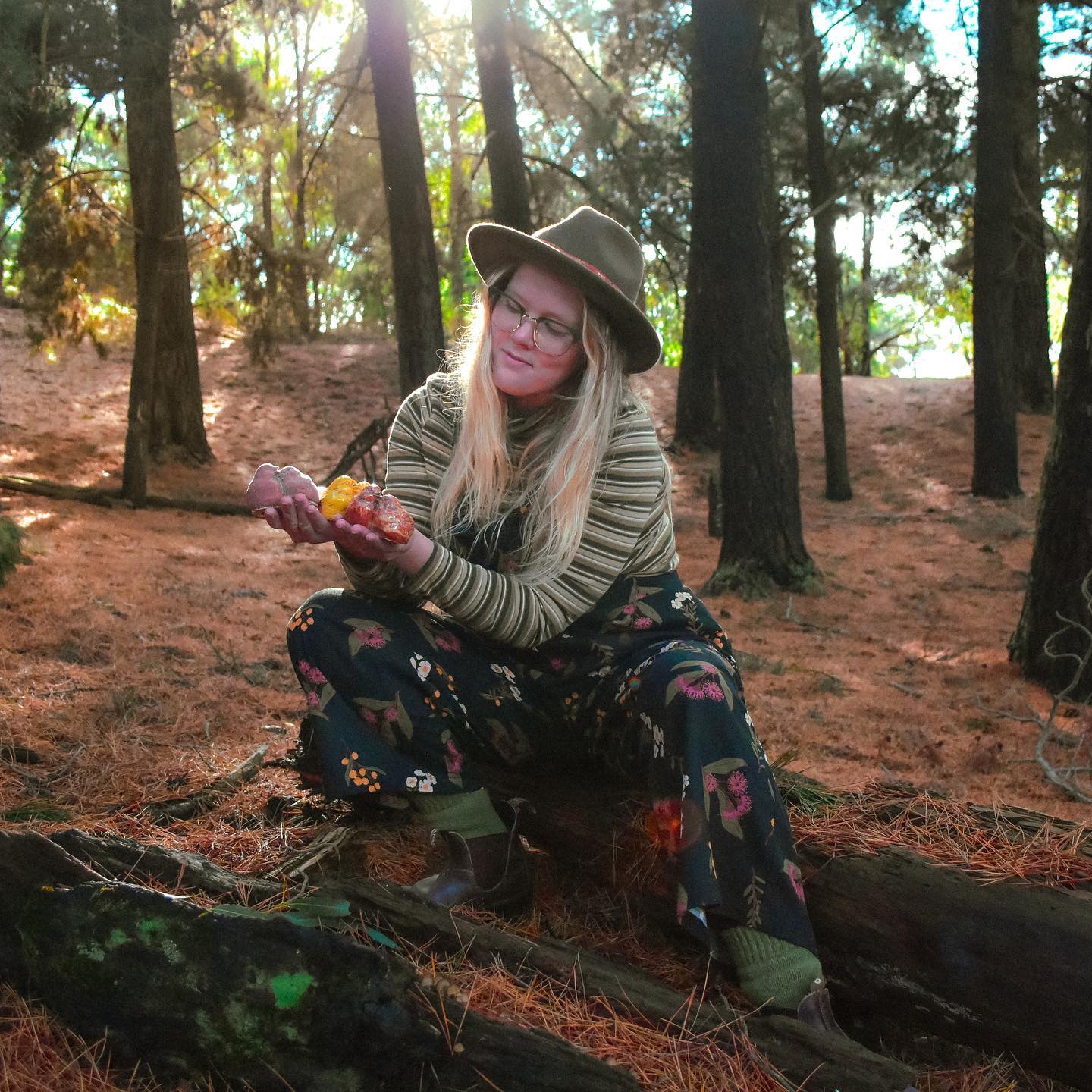 Pursuing your dreams through small business is something Ms Sherritt is keen to support others to try if they can.
"I've got a lot of followers online who enjoy the process of seeing things and how they are made, and a lot of people who are wanting to create themselves," she said.
That is why the Ballarat local wanted to get involved in the #NABMoreThanMoney hashtag challenge on TikTok.
"I was so excited to get involved in the challenge because for a lot of people, sometimes money can be a barrier for them to actually make stuff or get into something they've been looking forward to or dreaming of," she said.
"I thought it was a really special use of the platform and for other people to see there's an opportunity to get their foot in the door or take that plunge, whatever dream they might have."
Read more about small business' biggest hurdles and how they overcome them in NAB's special report 'From Survival to Success.'