Jason Urranndulla Davis is a Kalkatungu and Waanyi man of the Kalkatungu and Waanyi Nations of Northwest Queensland and the Gulf Country.
As a First Nations Australian, Mr Davis has experienced and witnessed how issues with not having access to conventional forms of identification or other documentation is making it harder for his community to access key opportunities.
Mr Davis says First Nations Australians are missing out on education, employment and healthcare opportunities due to these barriers.
In the latest NAB Digital Next episode, we talk to Jason about his commitment in helping First Nations Australian's better hold, access and share their identification and verified documents instantly and in digital form, through his company Hold Access.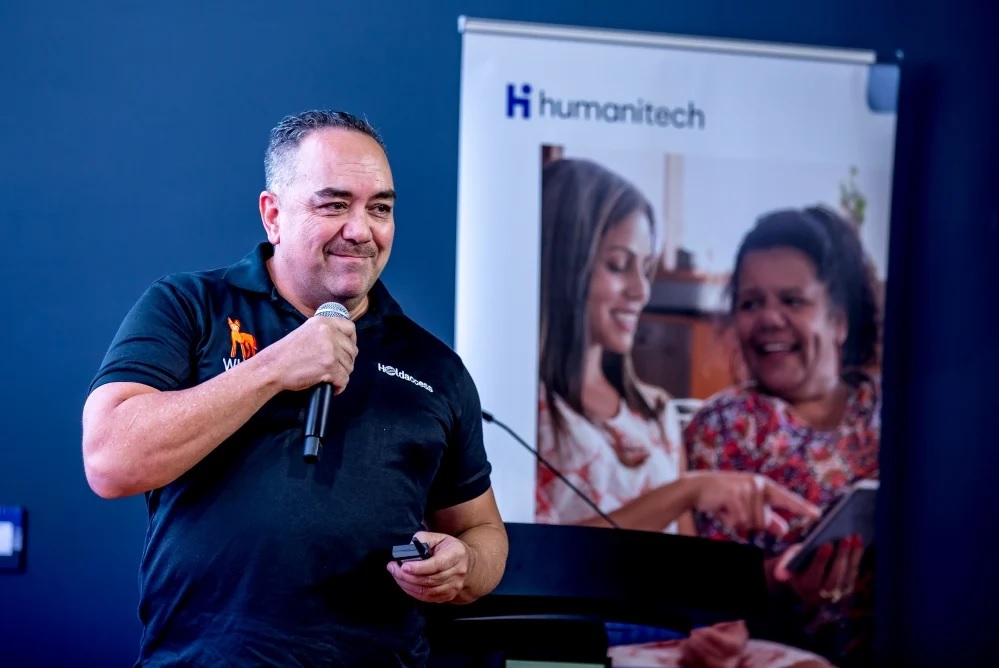 Hold Access is a First Nations-led company that has developed a digital platform called WUNA, a "digitally adapted, modern-day identity message stick" that offers First Nations Australians an opportunity for digital self-determination with digital identity and verified certification. It's also actively helping the digital ID systems in Australia better connect to First Nations heritage and culture, ensuring people don't have to leave their cultural heritage behind.
You can listen to the full episode on SoundCloud and Apple Podcast.
For more information on Jason's work, read about Hold Access here.