Recognising the vital role community organisations play in building Australia's resilience, NAB Foundation has today awarded more than half a million dollars to help 55 groups recover from or prepare for natural disasters.
The NAB Foundation's Community Grants program has provided funding of up to $10,000 for each community-led project that successfully applied for a grant under three categories including 'readiness', 'recovery' and 'future-proofing'.
NAB Group Executive Personal Banking, Rachel Slade, said as Australians face more frequent natural disasters, there's a growing need to help communities become more resilient.
"It is great to see the NAB Foundation's fifth round of funding going towards a range of community projects, from turtle rehabilitation to improving digital literacy and enhancing community kitchens," Ms Slade said.
"The NAB Foundation's Community Grants program has created financial support that is available all year round, allowing local communities to strengthen their resilience and enhance their recovery efforts, which can take several years after a disaster has occurred.
"These grants aim to attract talented people and organisations working to tackle natural disasters all over Australia – those that know their regions best – and the Foundation is now encouraging more groups to apply for the next round of funding."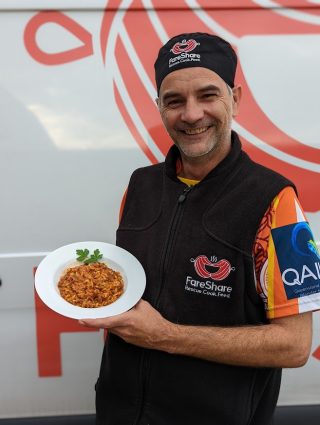 In addition to the core funding, four of the 55 grant recipients were chosen by a poll of NAB colleagues to receive an additional $25,000 boost. The recipients chosen in this round were:
The Cairns Turtle Rehabilitation Centre (QLD)
The Digital Literacy Foundation (NSW)
FareShare Australia (QLD)
Yea Community Service Group (VIC)
Fareshare Executive Director, Fiona Maxwell, said Fareshare is looking to provide food relief in areas of the community that have been previously hit by natural disasters.
"Rebuilding takes time, and people affected by disasters often don't have the means or funds to cook healthy meals," Ms Maxwell said.
"This funding will help us to developing an exciting range of nutritious, home-style meals to help people weather rough times and get back on their feet."
Executive Chair of the Digital Literacy Foundation, Dr Anne Wiggins, said the money would be used to support a Disaster Recovery Digital Mentoring program.
"This grant of $35,000 provides us with so much more capacity to sustainably deliver, beyond the pilot stage, our Disaster Recovery Digital Mentoring program at four remotely located Hawkesbury Community Hubs," Dr Wiggins said.
"Our work building digital inclusion in regional and remote communities that have been affected by natural disasters is more critical than ever.
"This program enables residents in the most remote areas of the Hawkesbury region, who have been particularly affected by bushfires and floods, to learn to use devices they would otherwise not be able to access or afford.
"As a direct result, people in these communities will increase their use of emergency apps and online essential services, which will, in turn, increase their resilience, and support their disaster preparedness and recovery."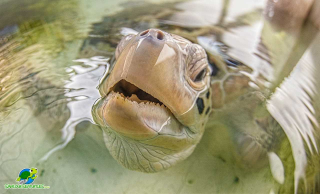 A complete list of NAB Foundation Community Grant winners can be viewed at NAB's grant recipient page.
Following today's awards, NAB has invited submissions for the next round of funding that will close 31 August 2023. Community groups can apply via nab.com.au/nabfoundation.
Since 2021, the NAB Foundation Community Grants program has been part of NAB Ready Together, an initiative that helps customers, colleagues and their communities withstand natural disasters. More than 250 projects across Australia have so far benefited from almost $3 million worth of community grants.
-ENDS- 
Notes to editors:
Find out more about the NAB Foundation via Supporting communities and environments – NAB.
Beyond financial funding, for more than 20 years, NAB colleagues have led one of the largest corporate volunteering and giving programs in Australia. In 2022, NAB colleagues contributed more than 21,000 hours of volunteer work.