Four months after floods swept through Lismore (NSW), NAB is in the final stages of reconstructing its permanent branch in the heart of town, announcing it will reopen in mid-August.
The branch, destroyed in the floods on 28 February 2022, has undergone a major rebuild and will soon take over from NAB's temporary 'Bank in a Box' which was set up in the immediate aftermath of the floods.
Visiting the Lismore branch as part of a northern NSW customer and colleague visit, NAB CEO Ross McEwan said while a strong network of businesses, the Council and community groups were helping to get the town through some of the worst times, ongoing support remained critical.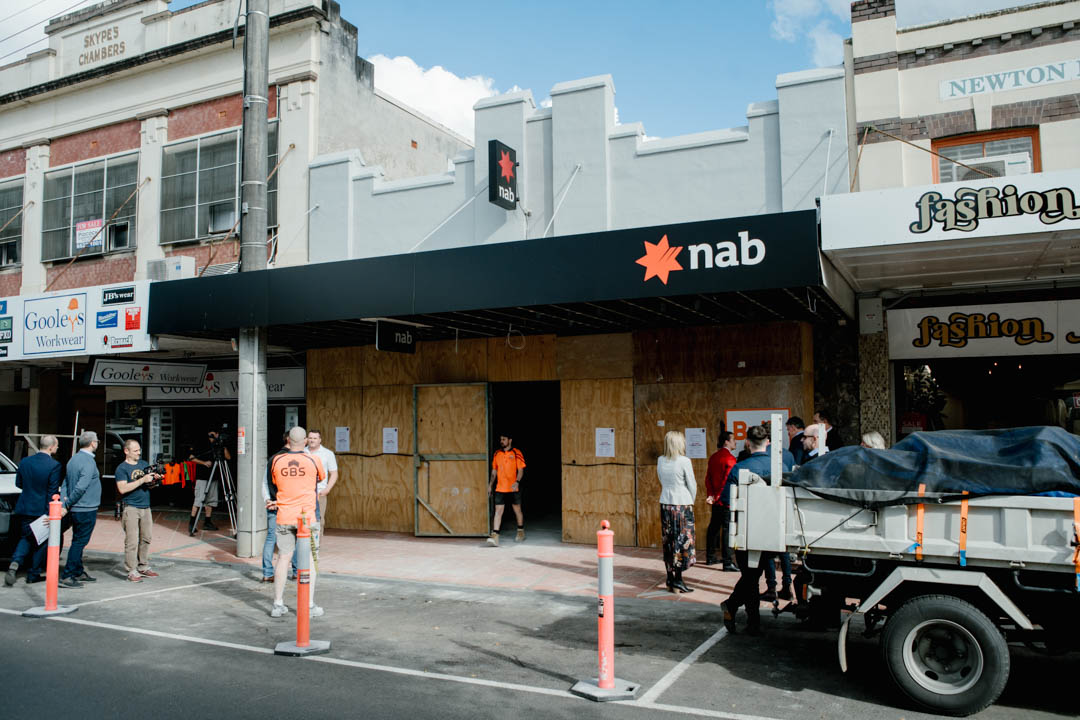 "NAB has been part of the Lismore community for more than 140 years and we know it has a vibrant and historically strong local economy. Providing a temporary branch and committing to a rebuild was a quick and vital decision that reflects our commitment to being there for Australians before, during and after natural disasters," Mr McEwan said.
"I'm proud of the support our team has provided right across NSW and Queensland, including $4.7 million in disaster relief funding over three months.
"There's still a long way to go rebuilding lives, homes and businesses. Thousands of our customers have been hit hard and need ongoing support from government, banks and the wider community."
In the past week, further flooding events in NSW have again tested the resilience of communities – which is why on Monday NAB announced additional financial relief including grants of $1,000 for emergency expenses for customers and colleagues.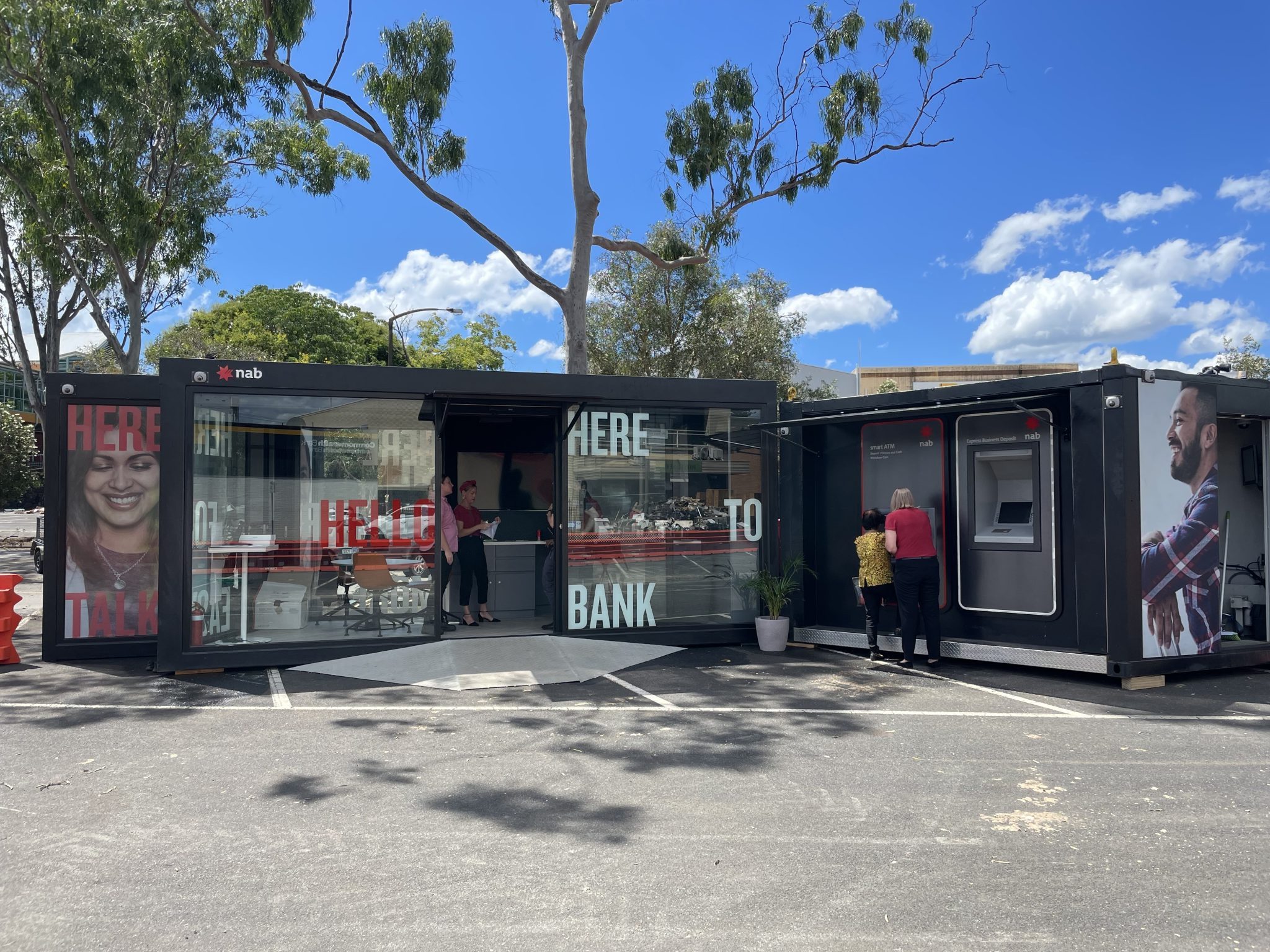 NAB re-established banking and cash services in Lismore by deploying its 'Bank in a Box' on March 7, following the peak of the February and March 2022 flood disaster. The temporary bank was fully operational on March 9 in Clyde Campbell/Browns Creek Carpark and was later relocated to higher ground at Southern Cross University as flood waters rose again.
NAB Ready Together – a program to support Australians before, during and after natural disasters – provided more than $4.7 million in disaster relief funding through activities including emergency grants, nabtrade day, GIVIT matched donations and an AFL fundraiser. Funds helped to support impacted customers, colleagues and communities, including emergency services personnel on the front line of the flood response.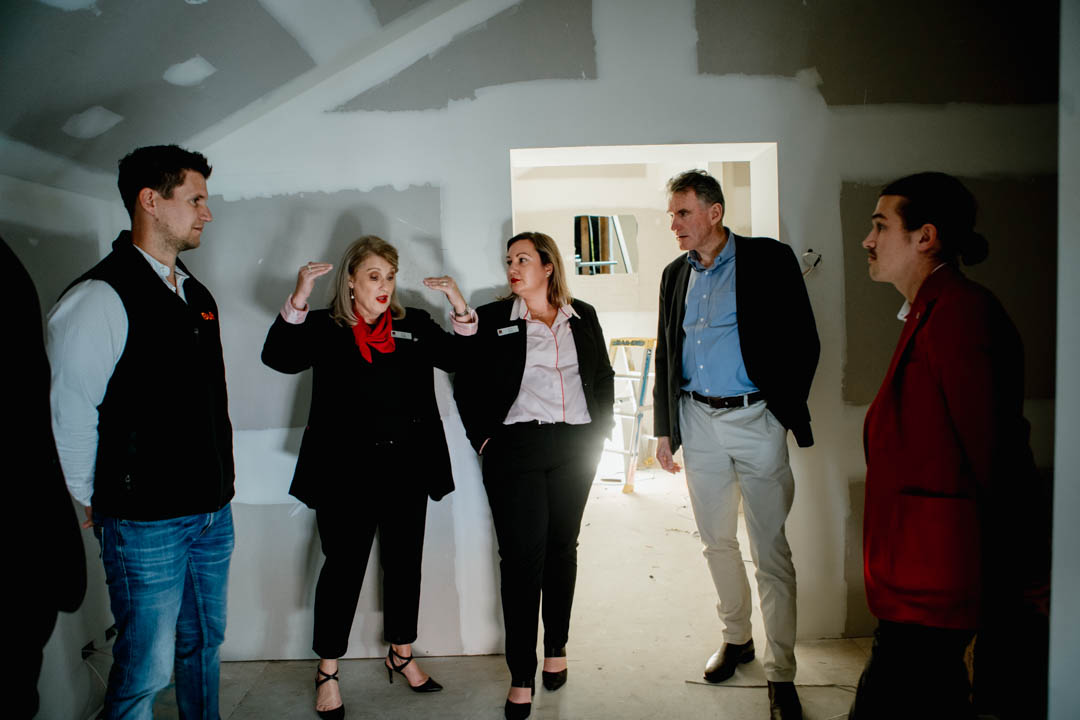 As part of this funding, 3,394 grants of between $1,000 and $2,000 have been provided to NAB customers and colleagues – 1,289 in Queensland and 2,105 in NSW. NAB delivered well over half a million dollars in grants to customers in Lismore from 28 February 2022 to 14 April 2022.
Customers impacted by the latest floods can call 1300 308 132 or go to NAB's Disaster and Crisis support page for further information on how to get assistance.
For further information: 
Media
NAB Media Line
M: +61 (0) 3 7035 5015