Mark Saturday August 7, 8am AEST in your calendar. That's the time NAB's Sinead Diver will be taking off in her bid for glory in the women's marathon in Japan.
Eleven years ago, if you'd asked the software engineer if she expected to become one of the fastest marathon runners in the world she would have laughed at you.  She didn't even trial the event until she was 37 years old.
"I was always really active as a kid and loved every kind of sport. I enjoyed running, but wasn't hugely into it," said Ms Diver.
Ms Diver grew up in a small town on the West Coast of Ireland, but after university she and her husband Colin moved to Australia. They intended to stay a year but are now Australian citizens living in Bayside Melbourne.
"After my eldest son Eddie was born I wanted to do something to get fit. I loved playing basketball but being a new mum, it wasn't very practical as I was very time poor. So I decided to give running a go. You can get a lot done in 30 minutes," she said.
That year Ms Diver's sister Grainne, who also works at NAB, needed another runner to take part in a corporate relay event around The Tan in Melbourne and so Ms Diver filled in, completing a lap in just over 14 minutes with next to no training.
"Everyone was quite surprised that I did the lap so quickly.  One of the guys suggested that I join a running group," Ms Diver said.
Australia's third fastest woman ever
Since then, Ms Diver's gone on to win the Melbourne Marathon in 2018 at age 41, setting a new course record. Her breakthrough moment was in the London Marathon that year, where Ms Diver did a personal best time of 2:24:11, making her the third fastest woman in Australia of all time.
All the way along, she has balanced her running career with her work at NAB as a software engineer and motherhood – she is now mum to two boys Eddie, aged 11 and Dara, 7.
"There's a perception that when you become a mum, you are no longer able to pursue other goals to a high level. I strongly disagree with this and I don't believe the same limitations are put on men when they become dads," she said.
"My kids are absolutely my priority but I am also able to focus on my career at NAB, which is extremely important to me and I've been able to train at the highest level in sport. It hasn't been easy by any means and there've been no shortage of obstacles to overcome, but I love a challenge and I like to give 100 per cent to everything I do," she said.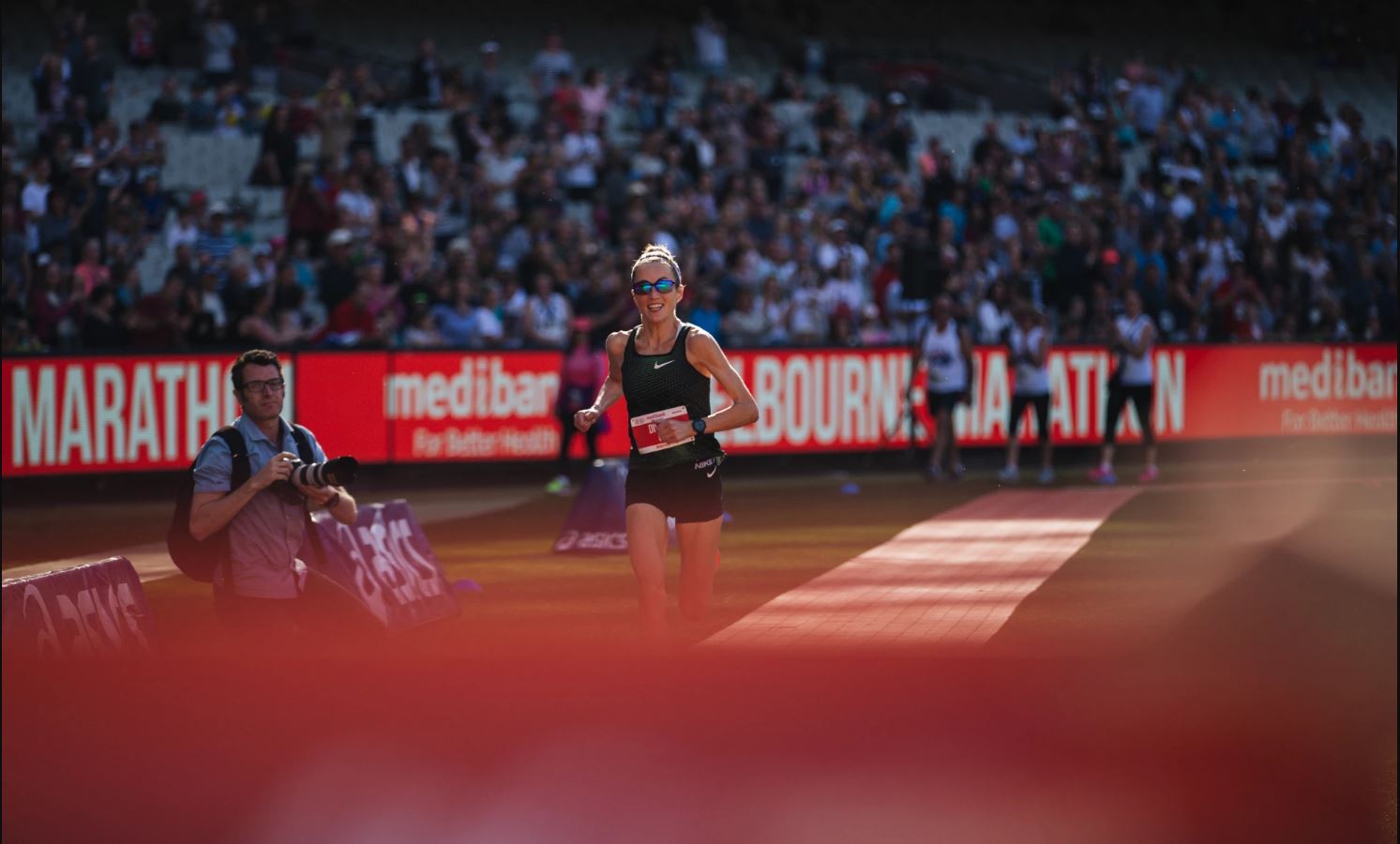 Workplace flexibility
Ms Diver credits her husband Colin for being very supportive and NAB for giving her flexibility and support to achieve her goals.
A typical day used to involve rising at 4.30am, running 180km a week, working full time and being a mum. In 2019, Ms Diver moved to a new role working 30 hours a week over five days to allow more time for her huge training load.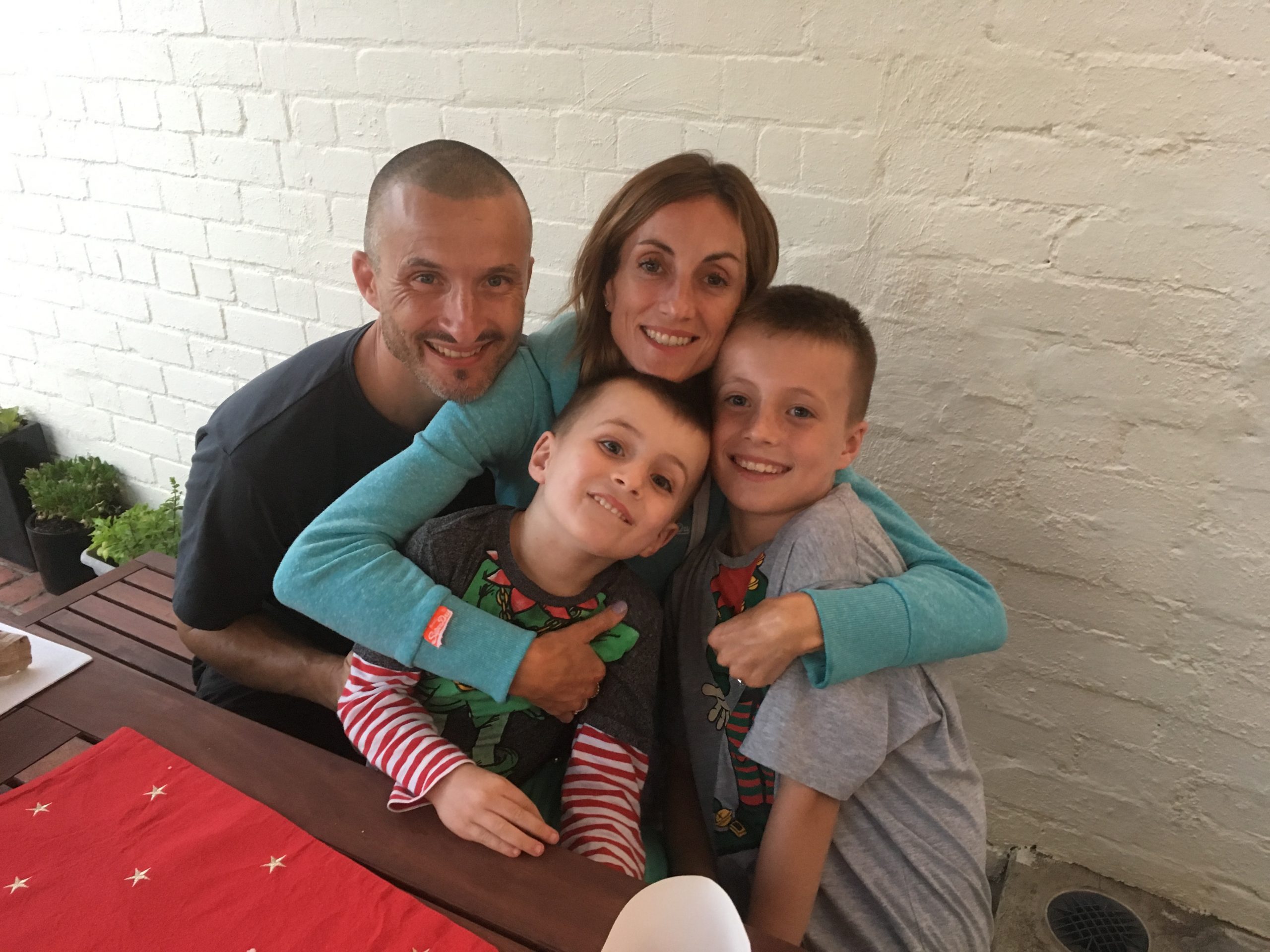 "I love my current role at NAB. The flexible hours have made everything more manageable and I'm very lucky to work with a highly skilled & supportive team," Ms Diver said. NAB also provided leave in the lead up to the games.
Despite the support, there have been plenty of doubters.
"I've been told many times that I'm too old to have success in running. After I gave birth to my second son, Dara, someone made a comment that my running career was over. Another person said they assumed I was a 'token entry' to the Australian team. It's been quite frustrating to listen to comments like these, but I do enjoy proving them wrong!" Ms Diver said.
The female marathon team was one of the more competitive teams to make for this year's games in Tokyo and Ms Diver was the fastest qualified.
Tokyo 
Ms Diver's journey to the Tokyo games will be unusual to the day she races, thanks also to the global pandemic.
She will be away from her young family for 6 weeks in total due to lockdown restrictions. She first moved to an athlete's training camp in Northern Queensland and is now isolating in a Tokyo hotel where training is confined to the hotel grounds.
The race itself will be held in the city of Sapporo, in the Northern mountains of Japan. The next day Ms Diver will fly back to Australia and faces a two-week hotel quarantine period.
When she was in Melbourne Ms Diver did training sessions in a heat chamber to help adapt to the conditions she will face. She has never been fitter or stronger.
"It will be hot and humid in Sapporo. This changes the dynamics of the race quite a lot – it's not necessarily the person who's the fastest that will win. The race becomes a lot more tactical in difficult conditions" she said.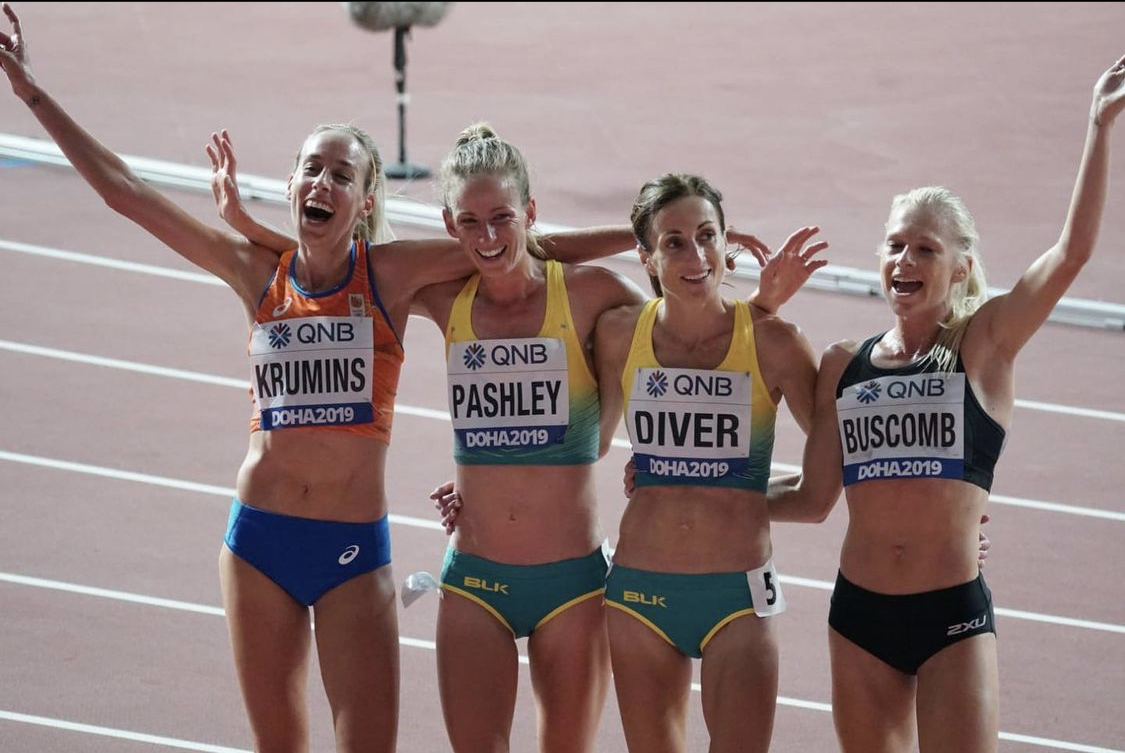 Asked about her chances, Ms Diver replied "I'm doing everything I can to ensure I am in the best shape possible to perform to a high standard but it's always difficult to say in a championship race. My coach is confident that I will place high".
Back home, Ms Diver's young family, her NAB colleagues and friends will be cheering hard for the woman with an iron will.
Update: On August 7 Ms Diver ran the marathon in Sapporo and came 10th! Despite brutal conditions, she finished the race in two hours, 31 minutes and 14 seconds, just under four minutes behind winner, Kenyan Peres Jepchirchir.  Ms Diver is now only the second Australian woman in history to make it into the top ten at a marathon in "the games".