This week Chief Customer Officer – Business and Private, Angela Mentis, and Chief People Officer, Lorraine Murphy, met with farmers and NAB agribusiness customers John and Natalie Packer to hear firsthand how the bank can continue to support their business.
John and Natalie own and run a dry land cropping and beef cattle enterprise across more than 6,000 hectares on their rural Queensland properties 'Merino Downs' and 'Cooreela'. Their business, the BM Packer group, grows wheat, chickpeas and sorghum.
The couple showed NAB around the farm mid-harvest on Wednesday 15 February.
NAB's executive team is out of the office and on the road this week meeting with customers, employees and community members across the country as part of our biannual NAB Conversations tour. In the three years since it began, our leadership team has visited 49 cities and towns across Australia, around 6,000 customers and more than 4,500 employees.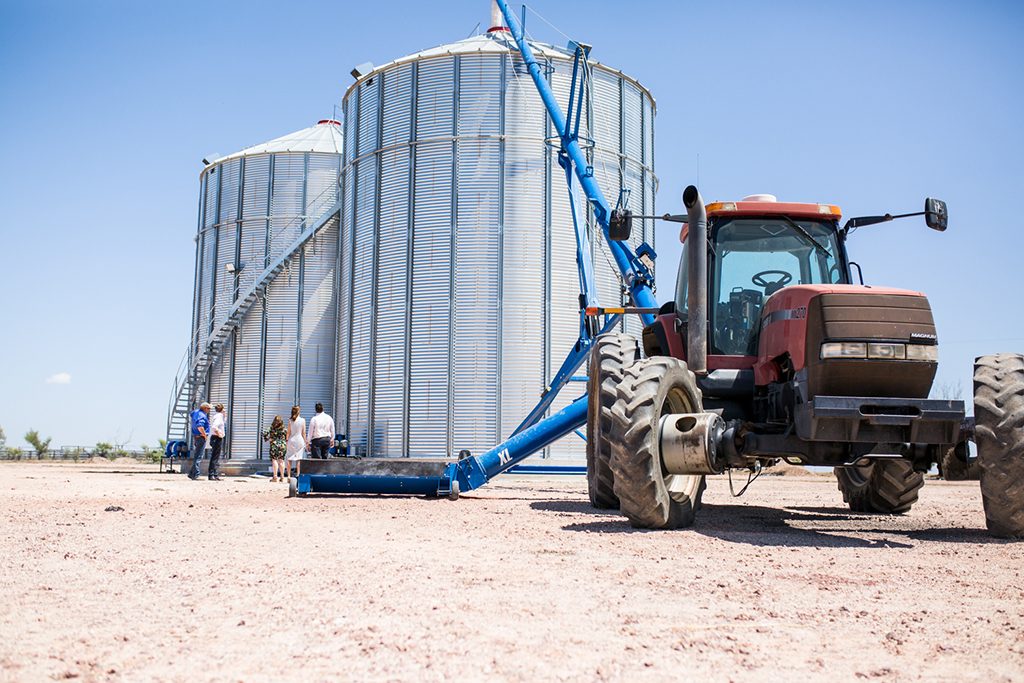 5 FAST QUESTIONS:  The BM Packer Group, Roma, Queensland
Q: What's the biggest risk your business has taken that has paid off?
Borrowing against the property to acquire equity, which has allowed us to make long term investments with the purchase of shares and property.
Q: When has the business got things wrong, and what did you learn from this?
Past experience has taught us that you shouldn't try to run every aspect of the business yourself. Seeking professional advice, like that of an agronomist, can be the best thing you do.
Q: How important is your relationship with your banker?
This relationship is pretty important. They've seen us through the good times and the bad.
Q: How important are consumers in shaping your business?
The grain that we produce is either used in food for everyday human consumption or as stock feed, so consumer behavior has an extremely important role to play in shaping demand for our business.
Q: What aspect of your business are you most proud of?
Managing the business in such a way that it's kept our generation in farming. It was passed down to us, and will hopefully be passed on to the next generation.