Sinead Diver overcame brutal conditions to come top ten in the women's marathon on the world's biggest stage in Tokyo, Japan this month. She is only the second woman in Australia's history to finish in the top ten at the games, and she's managed this while also working as a software engineer at NAB.
What are the most important traits for success in both marathon running and work? The mother of two from Melbourne said there were many, but surprisingly, raw talent was not in her top three.
Hard work is the number one trait, the Australian record-holder said.  "There are no shortcuts in marathon training – you have to be willing to put in the hard yards to get the best out of yourself. Excuses won't get you where you need to be. It's a long build up and requires years of daily dedication to be at your best," she said.
A typical day used to involve rising at 4.30am, running 180km a week, working full time and being a mum. In 2019, Ms Diver moved to a new role at NAB working 30 hours a week over five days, balancing her huge training load.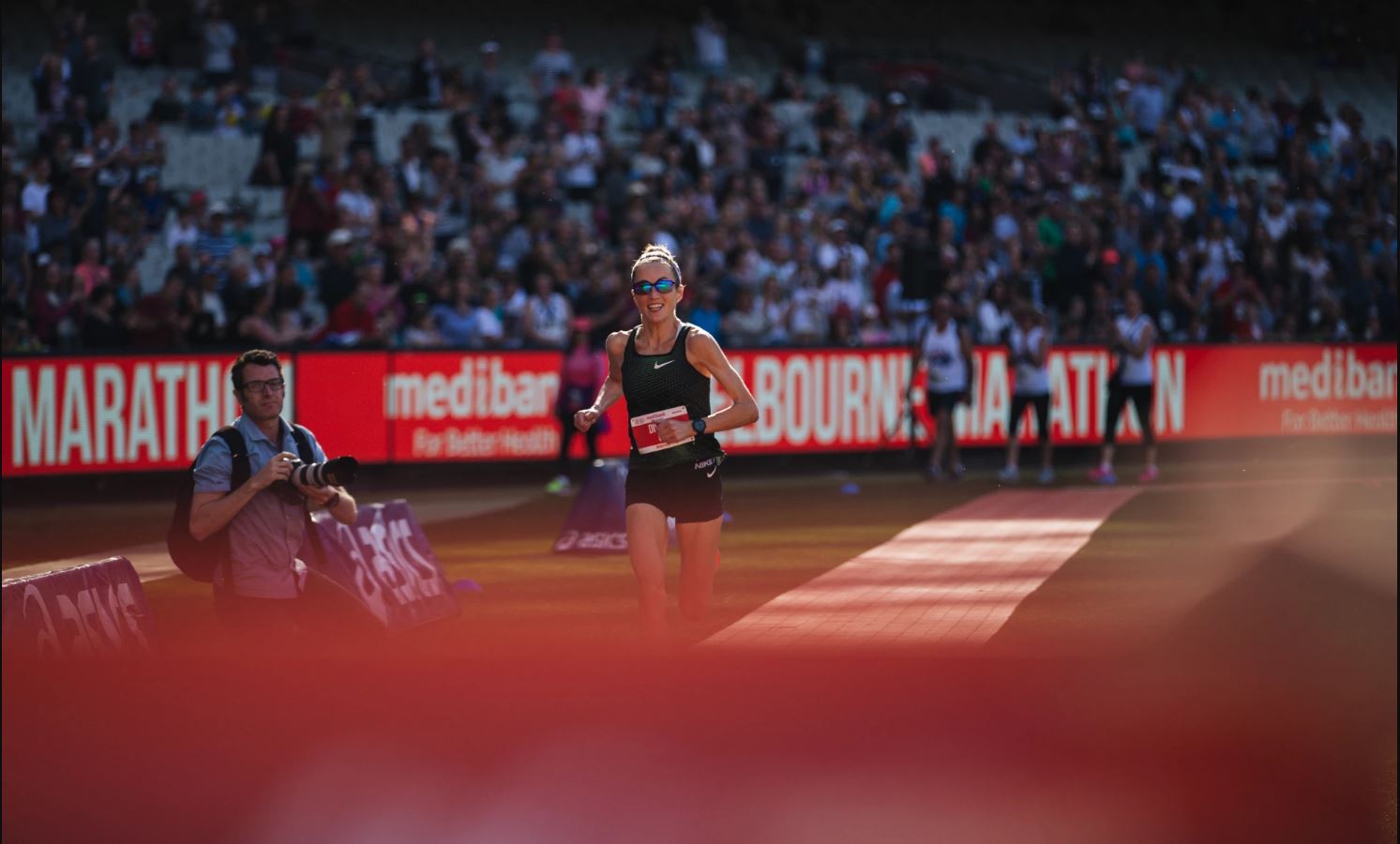 The second trait Ms Diver names is determination. "The marathon is a race like no other. When you hit that 30k mark and every part of your body is screaming at you to stop – you have to find that extra determination to keep going," she said.
Ms Diver charged ahead in the final 10km of the women's marathon in Sapporo Japan, moving from 18th spot to 10th. She finished the race in two hours, 31 minutes and 14 seconds, just under four minutes behind winner, Kenyan Peres Jepchirchir.
The third important trait Ms Diver names is resilience. She started running eleven years ago at the age of 33 after her first son Eddie was born, and only ran her first marathon at 37 years of age.  "I've been told many times that I'm too old to have success in running. After I gave birth to my second son, Dara, someone made a comment that my running career was over. Another person said they assumed I was a 'token entry' to the Australian team. It's been quite frustrating to listen to comments like these, but I do enjoy proving them wrong!" Ms Diver said.
The Tokyo games had particular challenges for athletes due to the global pandemic. The games were delayed from 2020 and athletes have been required to quarantine before and after their events.
"Every marathon block has it's challenges, but this one in particular required a lot of resilience. There were no shortage of obstacles thrown my way, in particular due to Covid, so it was important to be able to face these challenges head on and not let them negatively impact my primary goal," Ms Diver said.