NAB research has revealed that one in two Australians are looking forward to a holiday in the next year as vaccination levels rise and greater freedoms are on the horizon.
On average, Australians plan to spend more than $4,000 on their next holiday with 80 per cent of people planning a domestic getaway. A further 15 per cent are keen on international adventures again following news that airlines such as Qantas are hoping to kick-start overseas travel in coming months.
Queensland is the number one destination of choice, with the Gold Coast and Cairns coming out on top for domestic travel plans. Around 1 in 4 people also plan to holiday in luxury accommodation or by staying with family.
NAB's Regional Executive for Business & Private Bank, Julie Rynski, said the promise of future visitors was good news for local businesses hit hard by the pandemic.
"Vaccination levels are rising and people can see greater freedoms on the horizon again," Ms Rynski said.
"Australians are planning to spend about $4,000 on average on their next holiday, which will be welcome news for the tourism industry, a sector among those hit hardest by COVID restrictions.
"For a quarter of Australians, a major factor in their decision to take a holiday is to help play their part in the economic recovery of their destination which is particularly heart-warming.
"There is clearly pent-up demand for travel which just reinforces the importance of getting vaccinated so we can unlock some of these freedoms again."
Regional Australia is also tipped to be a big winner when Australians can finally travel with ease. Outside of the capitals, the most popular destinations are:
New South Wales: South Coast, North Coast and the Blue Mountains
Victoria: Gippsland, the Alpine region, Central Victoria and the Great Ocean Road
South Australia: Kangaroo Island, Yorke Peninsula, the Barossa and the Flinders Ranges
Western Australia: Broome, the South West, the Kimberleys and Albany
Northern Territory: Alice Springs, the Centre and Uluru
Tasmania: Central Highlands.
"For communities on Kangaroo Island, in Cairns and Gippsland, an easing of restrictions will have a big impact on small businesses and local employment," Ms Rynski said.
Ian Pirodon, General Manager of The Benson Hotel in Cairns said on-going COVID restrictions meant hotel bookings had fallen to less than 20 per cent occupancy.
"Earlier this year we begun a massive refurbishment of our boutique hotel, ready to welcome guests for a relaxing and indulgent holiday experience," Mr Pirodon said.
"Due to lockdowns, bookings from interstate guests have dried up completely or are being cancelled at the last minute. It makes it really hard to plan staff rosters and have the right amount of catering on hand.
"We're looking forward to the time when our hotel is humming again – it will be amazing to see happy guest enjoying our poolside oasis and all that Cairns has to offer." he said.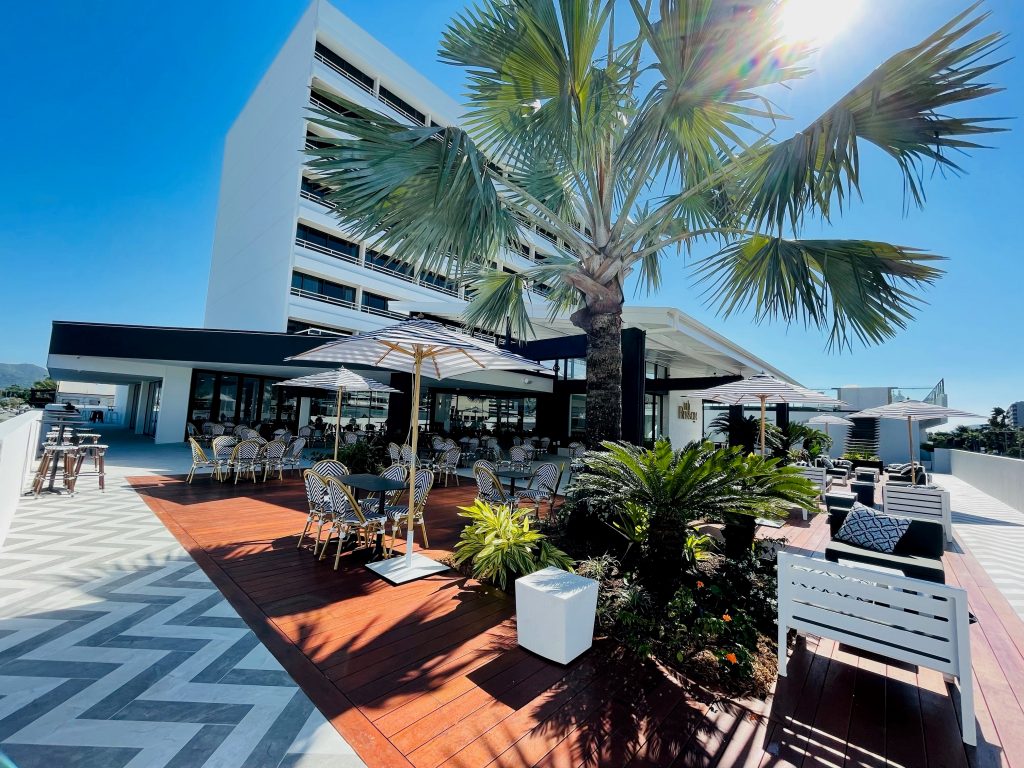 The Benson Hotel, Cairns.