NAB customers can from today pre-register for early access to its new NAB Now Pay Later product in the bank's latest move to give Australians more control of their money.
Customers will be able to access up to $1,000, split purchases into four payments, use it anywhere Visa is accepted and add NAB Now Pay Later to their digital wallets for online and in person payments.
Unlike other instalment payment or pay-in-four products, NAB's offering has no late fees, no interest and no account fees.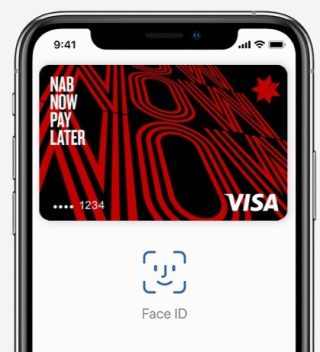 NAB Group Executive Personal Banking Rachel Slade said the bank's research showed now more than ever customers wanted to take control of their money.
"Hundreds of thousands of NAB customers are using instalment payment services so we've created NAB Now Pay Later to make this option simple and digital for them," Ms Slade said.
"It's also safer than the alternatives as these are already our customers. We know their banking and credit history and we're assessing them based on our existing banking relationship.
"We know the way our customers are choosing to pay is changing and they're demanding simple and easy to understand credit.
"With NAB Now Pay Later integrated into the NAB app, it will be visible alongside other NAB products like transaction accounts. We're giving customers more flexibility, choice and control to manage all of their everyday banking needs in the one place."
NAB Now Pay Later follows the launch of StraightUp, Australia's first no interest credit card, in September 2020.
According to a Visa survey, 90% of participants said they were highly likely to use instalment services offered by their issuing bank.
NAB Now Pay Later has been built for mobile with a range of new technology, including instant credit decisions and safety and security features. Customers can apply and access the product in minutes.
"In the time it takes for a customer to go from the fitting room to the register, we've assessed their application, undertaken a credit check and opened an account with a virtual card so they're ready to purchase," Ms Slade said.
"We're able to do this quickly because of the combination of technology and knowing our customers.
"The virtual card also features biometric fraud detection and a dynamic CVV that refreshes regularly to protect customers from fraud and theft."
Customers who pre-register for NAB Now Pay Later via the NAB website will get first access to apply for the product from its expected release later this year.
Ms Slade said NAB Now Pay Later would approve customers based on eligibility and credit assessments.
"Customers will be able to activate NAB Now Pay Later via their mobile where a credit check will be completed. This will ensure customers can have the confidence to appropriately manage their repayments, both today and in the future," she said.
NAB Now Pay Later features include:
No

interest

No

account fees

No

late fees

No

minimum purchase amount
Can be used anywhere Visa is accepted in store and online
Spend limit up to $1,000
Payments split into four fortnightly repayments
Digital first – apply only via the NAB App and fully integrated into it
Virtual card with revolving security number (CVV) instead of a plastic card
For more information and to pre-register to NAB Now Pay Later visit www.nab.com.au/nabnowpaylater
To hear more about the tech build of NAB Now Pay Later, read our Tech Blog.
Background:
It's estimated there are five to six million active instalment payment accounts in Australia and about 45% of Australians have used an instalment payment product.
Research on instalments solutions commissioned by Visa and conducted among Australian credit card holders online in September 2020 by UX Army.
StraightUp has been NAB's most popular new credit card product in the past year, representing about 30% of applications.