NAB is working with Australians to ensure they remain vigilant amid a rise in social media scams on platforms.
Last year, Australians lost more than $80 million to scams which originated on social media platforms, according to the ACCC Targeting Scams Report.
More than 21 million Australians are active social media users. Meta-owned Facebook is the country's most popular platform, with 73.8% of adults having an account. (Source: Meltwater Social Media Statistics for Australia, updated 2023).
In the first quarter of 2023, Meta removed 426 million fake accounts and 1.6 billion pieces of spam content from Facebook. (Source: Meta's Q1 Community Standards Enforcement Report).
NAB Executive, Group Investigations and Fraud, Chris Sheehan said with so many Australians online, social media accounts and online marketplaces are often the starting point for scammers.
"Account profiles and posts can be a playground for criminals to glean personal information about you that they can use to create fake profiles to interact with people for investment scams, impersonation scams or romance scams," Mr Sheehan, a former Australian Federal Police executive, said.
"While social feeds are filled with overseas holiday photos and updates about big life milestones like buying a house or getting married, it's important to be mindful of how much you're sharing about yourself online and regularly check your privacy settings."
Mr Sheehan said a common social media scam involved PayID.
"Online marketplaces can offer convenient ways for people to purchase items but also present opportunities for scammers to take people's money or get access to their banking information through online shopping scams. We have seen this with a PayID scam targeting Australians selling items online," he said.
"Educating yourself about social media scams and remaining alert means you'll be more likely see through them."
Mr Sheehan said scams were a growing global problem requiring greater collaboration across government, business sectors and the community to stop the crime before it happens.
"Customer reports of scams to NAB increased 38% year-on-year. We have more than 60 initiatives completed or underway to reduce the impact of scams," he said.
In an Australian banking first, NAB is stopping the use of links in unexpected texts to customers in a major crack down to reduce the impact of scams and fraud.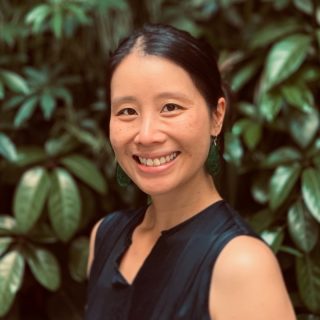 It follows NAB's actions to stop criminals infiltrating phone numbers and spoofing scams by working together with telecommunications providers. The initiative had immediate impact and has seen a 29% reduction in reports of NAB-branded spoofing scams this year.
Similarly, the introduction of real-time payment prompts in the NAB app to protect customers from scams saw customers stop $270 million in between March and July.
"We'll always make every attempt to prevent scams and recover funds where possible, but it can be very difficult once the funds have left a customer's account."
Speaking to NAB recently Meta Head of Policy Programs Australia Cheryl Seeto shared some top tips to protect your social media accounts from scammers, including:
Report content that seems suspicious – this could be a content post, commerce listing, ad or Facebook business page. Facebook and Instagram offer in-app functionality to report any concerns.
Use extra security options – you can get alerts about unrecognised logins from Facebook and Instagram. Set up two-factor authentication on all online accounts.
Review your security settings and activate Facebook and Instagram Security Check Up
Be suspicious of messages that:

Demand money
Offer gifts
Threaten to delete or ban your Facebook or Instagram account

Protect your personal information – think twice before sharing your personal information such as your ID documents and passwords. This information is very valuable to cyber criminals and can be used for identity theft.
Sign-up to a free security education webinar 
NAB offers free security education webinars to all Australians. You don't need to be a customer of NAB to register. Head to nab.com.au/securitywebinars and sign-up for one today.