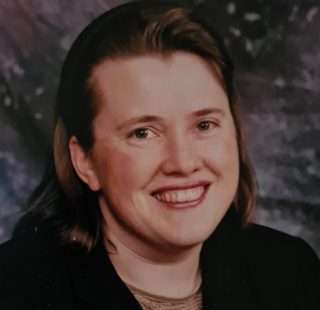 When Julie Parkin celebrated forty years of working at NAB this year, her team felt a speech and a card wasn't enough. Instead, every hour, on the hour they gave her a different little surprise.
Their 'festival of Julie' was fitting: Julie's career has taken her across Australia and she's done everything from foiling crime to spearheading innovation.
"I've been so lucky. Where else can you work and learn and change your job every few years, for 40 years?"
Julie's career is an example of the "career lattice". She's moved up, across and diagonally to embrace a total of 26 different roles at NAB.  She's been a batch clerk, a branch manager of four different branches, a human resources professional, and a risk expert to name just some of her roles.
Leading innovation
In 1984 Julie spent a few years working in human resources for NAB back in her home town of Horsham.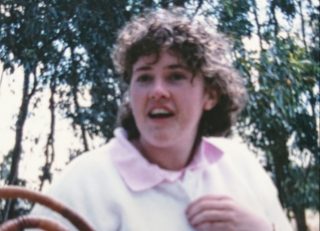 "At that time, Horsham had one of the very first personal computers in the bank. NAB put me through a TAFE course so that I could operate it. Back then I was the PC help desk," Julie said.
Nearly 20 years ago, Julie also helped create another useful innovation. "I came up with the idea of the current cash differences register," Julie said. When tellers add up the cash they have taken for the day, all errors are recorded in a central online register and which is linked to individual employee profiles. The register generates automated approval notifications if required to confirm the error.
"In the first year the register was introduced the cash error volume dropped by $1million!" Julie said.
Busting crime
In 1996, Julie was working as a customer service supervisor in regional Victoria, when she helped police catch fraudsters.
"Police had already alerted us to be on the look-out for a fraud ring that was operating in the area. A young woman came into the branch and she was identified as being potentially involved.
"She was real tough nut. I kept her in the branch for an hour until the police arrived, making up excuses for why she needed to stay!" Julie said.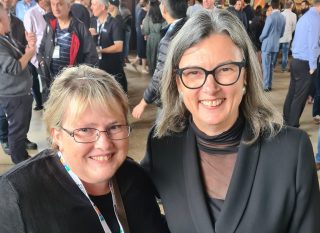 Growing together
Julie said the relationships she's developed with customers and colleagues are the best thing about her 40 years at NAB.  She's also been honoured at NAB this year for the way she mentors and coaches her colleagues.
"I've met so many terrific people," she said.  "I met one of my closest friends back when we were tellers in Nhill [in Western Victoria] back in 1984."
"And I still go back to Ararat and judge at their show each year, even though I haven't been the branch manager there for 22 years!".
To find out more about career opportunities at NAB, click here.