ANZAC Day holds a special personal connection for NAB Private Wealth Banker and Australian Defence Force Officer Adam Smith.
"My Great Uncle Eddy O'Neill served in WW2 as a Gunner with 2/4 Light Anti-Aircraft Regiment of Taralga, NSW, Mr Smith said.."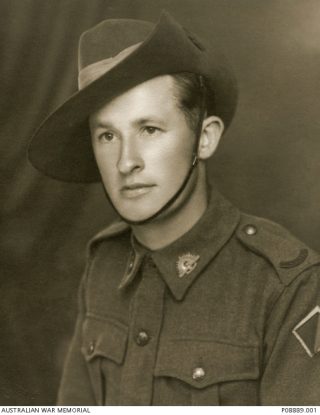 "He was killed in action, aged 23, and is buried at the Lae War Cemetery in Papua New Guinea."
"Interestingly at my recruitment interview with the Defence Force, it was suggested that I join as a Gunner without them knowing the background of Great Uncle Eddy!"
Adam's Great Uncle was amongst 34,000 Australian service personnel who tragically died during World War II.
These days, ANZAC day marks a time of remembrance for all Australian and New Zealanders killed during military operations. Today, Adam reflects on what ANZAC day means to him.
"Growing up in the country, there's a strong community spirit and it influences you to always want to lend a hand and do something that helps the community and the country," Adam said."
"Straight out of school in 1996 I started as a teller at NAB's Temora Branch, but I'd always wanted to be in the Army."
"So when I turned 41, call it a midlife crisis if you will, I enlisted part time in the Army, which goes to show that you're never too old to give it a go!"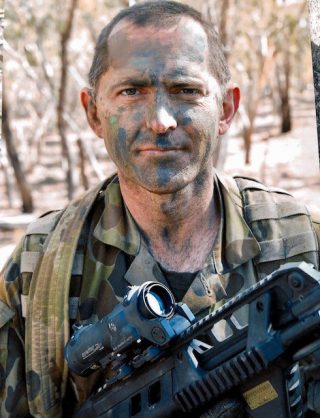 "I recently graduated as an Officer from the Royal Military College Duntroon after completing 4 years of training."
"The NAB team and my people leader, Josephine Hanna, are extremely supportive of my involvement in the Army, providing time away from the office by approving military leave in addition to annual leave."
"The Defence Force isn't just about the conflicts abroad, it's also about assisting communities domestically. Recently with the Reserves, we've been called on to help with natural disasters, the pandemic and flood operations."
"My role as a Troop Commander within the 8th Combat Service Support Battalion is extremely broad. It requires management of complex logistic operations, people leadership, strategic planning and building and maintaining high morale in challenging situations."
"The project and people management skills I've learnt in both jobs are fundamentally interchangeable."
"It helps to have a sense of humor, especially when operating on little to no sleep!"
"This ANZAC Day I'll have a gunfire breakfast with my unit at the North Ryde service. It will be my first as an Officer which is going to be pretty special."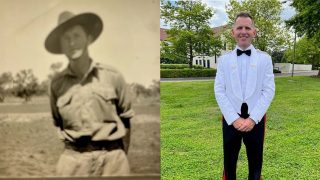 "Keeping the Spirit of the ANZAC's alive to me is all about supporting your mates during their darkest times, looking after the community and making sure that everyone gets across the line at the same time – that no one's left behind."
"I feel we are extremely fortunate for the life afforded to us in Australia and I'm thankful to all those who have served our country."