NAB today announced it would renew its partnership with Australia Post for 10 years, to provide face-to-face banking services for its customers at over 3500 Post Office locations across Australia. 
NAB customers will be able to access an expanded range of services at Australia Post, introduced progressively from 1 October. This includes a business change facility, an express business deposit option as well as an increase to the daily withdrawal limit for NAB customers.  
A NAB Community Banker will also work half a day a week, in a small number of selected Bank@Post locations. They will assist customers with general banking enquires, digital education, setting up accounts and making appointments with specialist bankers.  
NAB Group Executive Personal Banking Rachel Slade said the relationship with Australia Post will allow customers to do more of their banking at over 3500 Post Office locations around the country.   
"Around 260,000 NAB customers currently use Bank@Post. It helps us to provide access to banking services in more locations and adds convenience for our customers.   
"We want to ensure we are serving our customers well, no matter how they choose to bank with us," Ms Slade said.  
"This renewed partnership provides certainty for our customers, knowing that for at least the next 10 years, they will have access to essential banking services through this national network of Post Offices.  Together with our branch network, this partnership means our customers have more than 4000 locations they can bank with us. It provides extra support, particularly for those remote and rural customers, to be able to access face-to-face banking services.  
"As Australia's biggest business bank, we're also working with Australia Post to launch new services for our small business customers. In addition to increasing withdrawal limits and enabling a cash exchange facility, early next year our customers will have the ability to make express business deposits at Bank@Post locations."  
"We want to make sure we are serving customers well whether that's digitally, by phone, video conference or in-person. We know that face-to-face banking will always be an important part of banking and this will help us achieve that," Ms Slade said. 
NAB Bank@Post experience:  
Increase withdrawal limits from $2000 to $5000:   
Increasing the eligibility for more customers in rural regional areas to perform their cash transactions at a post office location.   
Business exchange:    
Customers will now be able to benefit from exchanging cash up to agreed values as part of the standard service offering. Previously an additional charge for this service.   
NAB Community Banker at Australia Post:   
We are piloting the NAB Community Banker in August and September at post offices in Texas (QLD) and Narromine (NSW) with more locations to be added.   
Express Business Deposits:    
We are working with Australia Post to enable our business customers to make express business deposits at their local Bank@Post locations. We envisage this new service becoming available in Q2 2022.
More information about the NAB Bank@Post experience can be found here on our website or on the Australia Post website here.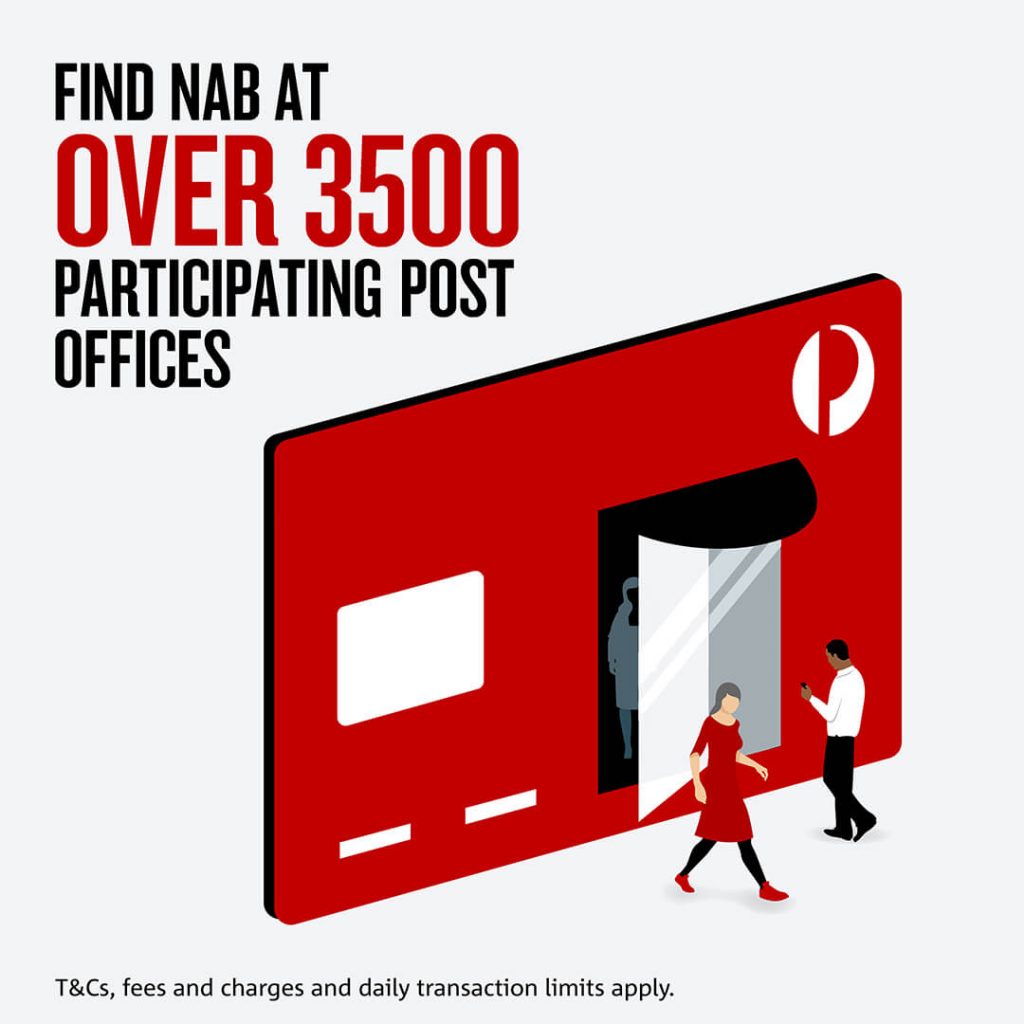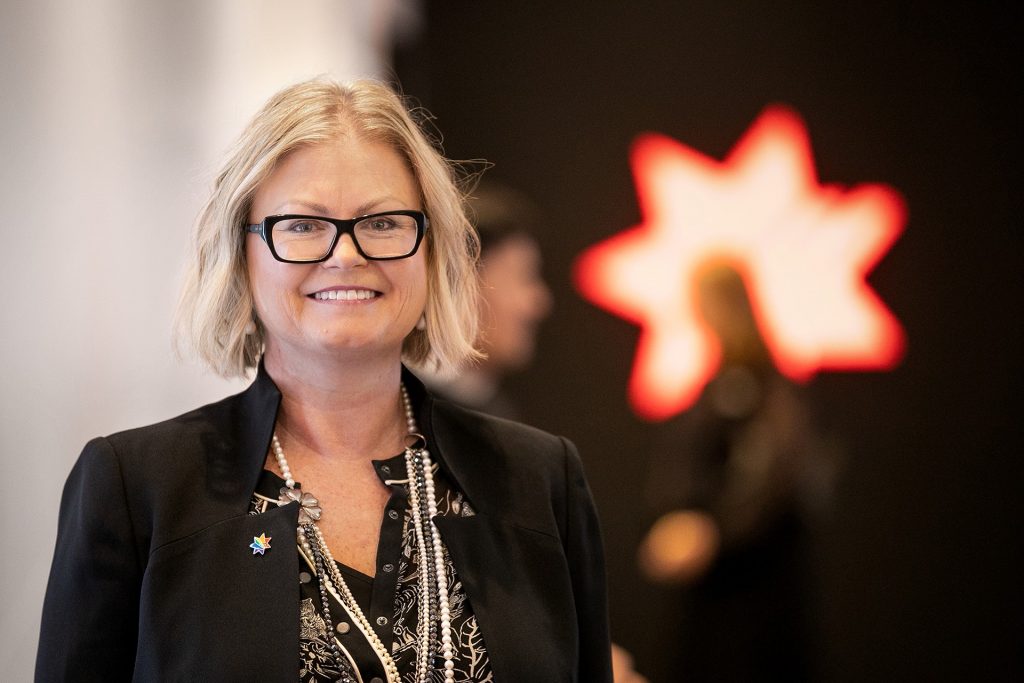 NAB Group Executive Rachel Slade (This image is available to download below).