NAB has cemented its position as the leading bank for doctors and health care professionals through a new partnership with Avant Mutual.  
NAB's Medfin Finance team has today announced the signing of a ten-year strategic partnership agreement with Avant Mutual and its lending subsidiary, Kooyong Group, to extend its business finance solutions to doctors and health care professionals. 
The partnership will expand NAB's medical industry reach through the "white labelling" of Medfin products provided by Kooyong Group to Avant's 78,000 members. 
NAB's Group Executive for Business & Private Banking, Andrew Irvine said the opportunity to support Avant's membership was an important part of the Bank's strategy to continue to grow market share in specialised sectors like healthcare through excellent customer service and exceptional products. 
"Our business for specialised professional customers such as GPs and dentists has grown 7.5% over the past 12 months," Mr Irvine said.   
"This partnership with Avant will extend NAB's services even further by building on our expert knowledge in the sector and our network of more than 250 specialised health bankers." 
From today, customers will be able to access NAB's comprehensive range of business solutions through Kooyong's financial professionals part of the Avant Group.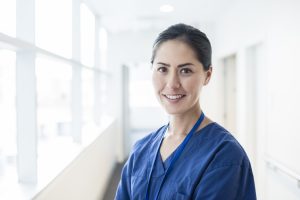 Natasha Fenech, Group CEO and Managing Director for Avant Mutual welcomed the agreement. 
"Avant Mutual is the largest doctor-owned medical indemnity organisation in Australia providing services to over 78,000 doctors, healthcare workers and students," Ms Fenech said. 
"We are committed to supporting our members across their professional and personal lives with partnerships such as this allowing them to access market-leading products from organisations who have a deep understanding of them and the medical environment. 
"Having grown from our traditional base in providing medical indemnity insurance, we remain focused on finding ways to add value to our members' personal and professional lives." 
The move expands on NAB's commitment to the health sector which includes the operation of Medfin over the past 30 years, HICAPS over the past 20 years and NAB Health for more than 15 years.