Please note: This story deals with themes of mental illness and suicide.
During the height of the Covid-19 pandemic, business banker Luca Kordbache was one of many who found lockdowns a challenge.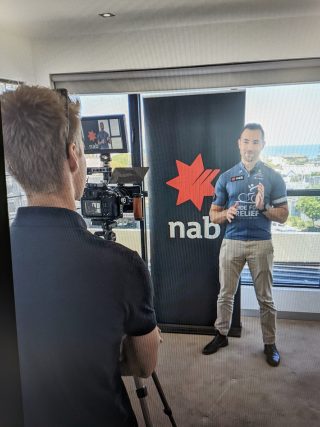 "I love being around people and I love to be moving around," said Luca, "so having to do remote exercise, stuck within my own four walls with limited movement, had an overwhelming impact.
"There's only so much you can do playing 'Among Us' online with your friends. That was good, but it's not enough of a connection for me."
Luca felt anxiety, stress and even mild depression through Covid, and saw many around him feeling the same way.
"A lot of people I know, including members of my family, have also experienced some form of impact to their mental health," he said.
But what Luca didn't anticipate was that coming out of lockdown would also present a challenge.
"I always thought of myself as being an extrovert, but Covid really rattled my chains," he said. "I felt anxiety in front of large crowds, and that my social battery got depleted more quickly.
"Even just a small catch up for brunch, which I'd normally thrive on, would take a lot or energy and I needed some downtime afterwards.