Welcome to the first episode of NAB Digital Next, hosted by Brad Carr, NAB's Digital Governance Executive. In this episode, Brad sits down with Neal Cross, former Chief Innovation Officer of Singapore's DBS bank, to discuss DBS's digital transformation journey, as well as Neal's new venture at PictureWealth.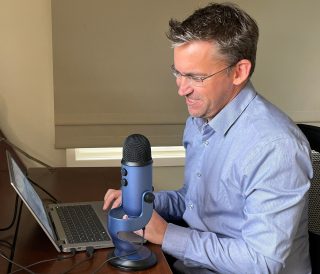 Neal emphasized the importance of culture in driving digital transformation.
"The message to the whole bank is that it's OK to try something and be ambitious and to fail and actually start to celebrate that," he said.
"If you do that enough and have that message coming in from the top of the organisation, and at the bottom of the organisation you continue to push up, you really can do amazing things."
NAB Digital Next is a podcast series that features digital experts from across the world, and explores the great opportunities, challenges and policy issues in modern digitised society.