Content warning: Please note this article contains the topic of self-harm and suicide, which may be distressing to some.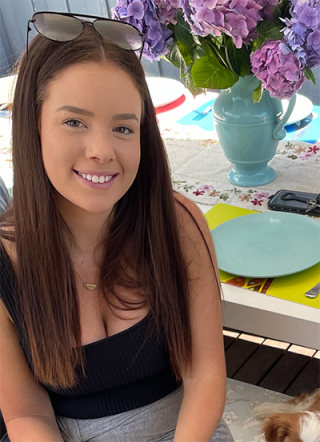 In 2019, Jason Van Eeden's niece Jemma was in crisis. She'd made several attempts at self-harm and Jason and his family didn't know where to turn.
"It was a very difficult time," said Jason. "I can handle most things, but when I suppress it and don't release it then it becomes a problem."
"That's why I continue to remind myself and others that 'If you communicate you illuminate'."
So Jason spoke to friends for advice on how he could best help Jemma. One said, "Maybe you should speak to Lance Piccioane!"
Lance Piccioane is an ex-AFL footballer who played 77 senior games for Adelaide, Hawthorn and Melbourne. Throughout his footy career, Lance had struggled with depression, anxiety and substance abuse, including multiple attempts at ending his own life.
"Alcohol became my friend," said Lance in a recent podcast interview. "Instead of footy becoming my escape, going to pubs and clubs became my escape."
Love Me Love You
After finally seeking help and making the long journey back to health, in 2013 Lance started a not-for-profit called Love Me Love You. Based on Lance's lived experience, Love Me Love You aims to educate and empower our community about the importance of mental health and wellbeing.
"My motivation kept coming back to the fact that I wanted to live," he said. "There were more things in my life that I wanted to do."
"Having played AFL provided me a bit of a springboard to be able to do things and create more acceptance and acknowledgement for the conversations that needed to be had."
"Our mantra at Love Me Love You is about being never alone."
When Jason called Lance for advice on how to support Jemma, Lance was true to that mantra.
"Lance took my call at a time when things were really bad and I didn't know where to turn," said Jason. "He spent 20 minutes on the phone and allowed me to unpack what was going on."
"He provided me with some guidance there and then, and I'm forever grateful that he didn't just palm me off to his team but took ownership and took genuine care."
Support pathways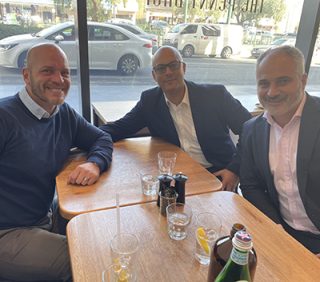 After making the connection with Lance, Jason benefitted from the support pathway offered by Love Me Love You, which included speaking to a counsellor around twice a week.
"The counsellor would guide me about what I should do and say, and the language I should use," said Jason.
Jason credits Love Me Love You for enabling him with the skills to be the guiding light that Jemma needed.
"I felt empowered," he said. "It was just about me listening and trying to let Jemma be in a position to share her feelings of anger, frustration and disappointment that had manifested over the years."
"I just needed to let her unpack that to then find her own pathway forward, rather than me saying you should do this or that."
Jemma is now doing well, thanks to Jason and the support he received from Love Me Love You.
"She's living a wonderful life now," said Jason. "She's one of the stories of encouragement that you can turn your life around, but there are so many stories out there don't end that well."
"There's nothing that makes me prouder than knowing that NAB is supporting mental health across our community through the growing partnership with Love Me Love You."
R U OK?
Today (Thursday 8 September) is R U OK? Day, but for Jason it's important to remember the other 364 days of the year too!
"For me every day is R U OK? Day," said Jason. "If I think of someone, I act on it. A simple text, a phone call or email, just to let them know, 'Hey, I just thought of you. Hopefully all's going well. Reach out if you need me."
If you or someone you know is in need of support, call Lifeline on 13 11 14 or visit Love Me Love You's support pathways page for a range of services.